Singer-songwriter and 2018 Grammy Award winner for "Best New Artist" Alessia Cara is absolutely not here for haters attempting to throw shade at her win. Following her acceptance speech, critics took to social media to argue that should have been omitted from her winning category after failing to secure a nomination in 2017. Instead of Cara, they believed that the title should have been awarded to newer and "hotter" artists like SZA, Khalid or Lil Uzi Vert and chose to direct their anger at the "Wild Things" singer for her participation in the "snub of the night."
Snub. Of. The. Night.

Alessia Cara takes home Best New Artist over SZA, Khalid, and Lil Uzi Vert.

As great as Alessia's music is, her album came out in 2015. This one made no sense.

— DJBooth (@DJBooth) January 29, 2018
So y'all really gonna give Alessia the "Best New Artist Award" and not SZA #GRAMMYs pic.twitter.com/0YKS16lYTx

— en•dee•yuh (@endeyuh) January 29, 2018
I can't finish the Grammys after hearing who best new artist was. IM FUCKING DONE

— Shannade Clermont (@ShannadeJenee) January 29, 2018
Following the wave of criticism, Cara posted a long and emotional note on Instagram in response. First acknowledging that she didn't ask to be considered for the category, the 21-year-old singer reminded fans that she had absolutely "no control" over her nomination and subsequent win.
"I didn't log onto grammy.com and submit myself," she wrote. "that's not how it works. I didn't ask to be submitted either because there are other artists that deserve the acknowledgment."
Taking a more offensive stance, Cara then revealed that she will absolutely not be shamed into apologizing for her career-making accomplishment. "I was nominated and won and I am not going to be upset about something I've wanted since I was a kid, not to mention have worked really hard for. "
Promising to use her elevated status as a force for good, Cara added that she plans to capitalize on this sudden surge of popularity. "I'm aware that my music wasn't released yesterday, I'm aware that, yes, my music has become fairly popular in the last year," she continued. "but I'm trying very hard to use the platform I've been given to talk about these things and bring light to issues that aren't fair, all while trying to make the most of the weird, amazing success I've been lucky enough to have."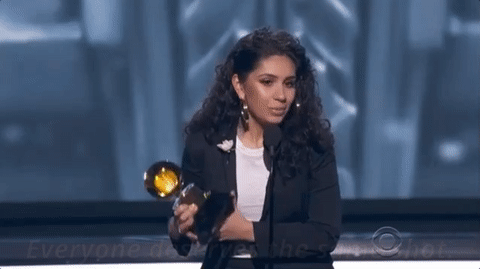 Not backing down, the "Scars to Your Beautiful" songstress admitted that she will not crumble under the weight of those looking to bring her down. "I will not let everything I've worked for be diminished by people taking offence to my accomplishments and feeling the need to tell me how much I suck," wrote Cara.
The singer then closed the long note with gratitude, eager to thank the fans that have supported both her Grammy win and her journey thus far.
"thanks to everyone who's shown me kindness and support along the way," she said.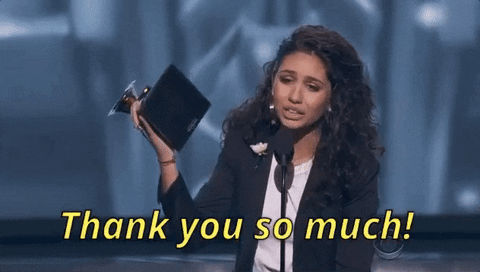 Hats off to Cara for pausing her post-Grammy celebration to deliver a thoughtful response to her haters.