In Hollywood, there's no such thing as a completely amicable split. While both Ariana Grande and Mac Miller announced on social media that they were still "best friends" after ending their nearly two-year relationship, it quickly became clear that the statement was far from the truth.
Ariana Grande subtly hinting towards the fact that Ariana and Mac are no longer together but still best friends 🖤 pic.twitter.com/biMBl2wbJf

— Ariana And Tea ☕️ (@ArianaAndTea) May 10, 2018
Shortly after professing her unconditional love for her ex on social media, Grande and Miller unfollowed each other on Instagram, hinting that there was some behind-the-scenes animosity that the stars were keeping from their fans. With Grande's star far eclipsing the "Donald Trump" rapper's profile, it's no surprise that the pop princess dumped her B-list tagalong right before her 2018 comeback.
Ariana Grande broke up with Mac Miller to date Pete Davidson
Racking up DUI and fleeing the scene of an accident charges shortly after Grande cut him off, it's clear that Miller isn't having an easy time parting ways with an ex-GF he dedicated an entire album to.
It physically pains me to think about how Mac Miller created a masterpiece of an album dedicated solely to expressing his absolute love and adoration of Ariana Grande pic.twitter.com/52XwhcK4rn

— ky (@kancelledt) May 20, 2018
To add insult to injury, the "No Tears Left to Cry" singer has also reportedly already moved on to "SNL" funnyman Pete Davidson, and she may have even creeped on Miller with the late-night star.
"Mac is heartbroken over the rumors that Ariana is dating Pete Davidson, it's tearing him apart," said a source close to the rapper. "Mac feels like he put everything into their relationship, and if Ariana was cheating on him then it's like a serious slap in the face. If it does turn out to be true, and she is with Pete, it's going to make Mac question everything he thought they had together, and if he ever really knew Ariana."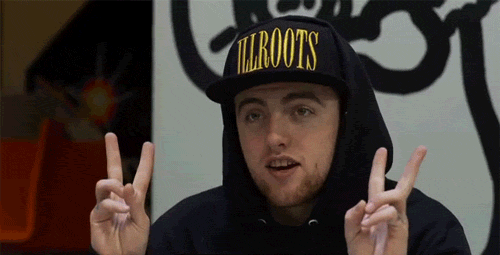 Fresh out of rehab and his own long-term relationship, Davidson is definitely not a good match for one of the biggest pop stars on the planet. You could have done better with Miller, Grande … and you can do better now.