Say what you will about high-ponytailed pop star Ariana Grande, but it's now clear that sis moves FAST when it comes to love.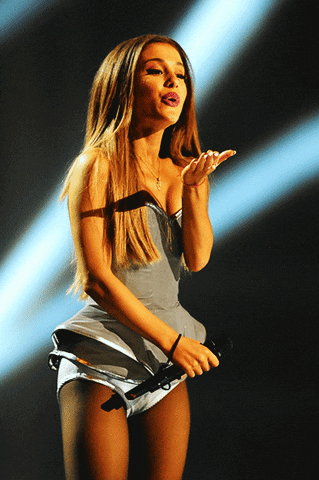 Just days after she ended her "toxic" relationship with longtime BF Mac Miller, the "No Tears Left to Cry" singer went public with her relationship with "SNL" comic Pete Davidson. Despite the fact that their oddball pairing initially took stan Twitter by surprise (let's be honest, her celeb profile completely dwarfs the late night funnyman's star power), Grande's ever-faithful team of #Arianators eventually threw their considerable weight behind the couple to root their girl on.
Pete Davidson and Ariana Grande are extremely cute together. There I said it.

— gracie (@gracieeemurdoch) June 11, 2018
While I was able to stomach their Instagram cringe fest of happily-in-love uploads that reminded me of my first high school romance, I couldn't help but spare a thought for her ex-BF Miller, undoubtedly suffering in the shadows.
Ariana Grande is engaged to Pete Davidson
Just weeks after Grande officially ended her two-year romance with Miller, the pop star is somehow ready and willing to tie the knot with a man who just ended a longterm relationship himself.
ariana grande was with mac miller for like 2 years, one month after they break up she's already engaged…… I'm sick for mac miller.

— rob (@RobertGregersen) June 11, 2018
"It's a recent engagement. They're just two people who found love quickly and make each other happy all the time. They both started talking about it this past weekend. It's nothing they've been hiding,"
a source close to the couple revealed
.
Ouch. If Grande knew THIS quickly that Davidson made her truly happy, than Miller must be feeling like absolute s— knowing that two years by his side wasn't enough to make the pop star want to slip a ring onto her finger. As evidenced by the fact that the rapper
wrapped his car around a utility pole
in the aftermath of their split, it's obvious that his history of substance abuse won't mesh well with this devastating news.
In addition to losing the "
truest thing in [his] life
," Miller now has to stomach the fact that his ex was happy to move on so quickly from their shared romance. Undoubtedly, the "Dang!" rapper is nodding off into a Styrofoam cup of lean right now, eager to block out the media coverage swarming Grande's engagement.