Undoubtedly, pop star Ariana Grande's iconic high ponytail is bouncing up and down right now because, finally, someone stepped up to take the heat off her whirlwind romance with grungy comedian Pete Davidson. In all their recently reunited #Jailey glory, Justin Bieber and model Hailey Baldwin stole the headlines away from #GrandSon's vomit-inducing relationship with an engagement of their own.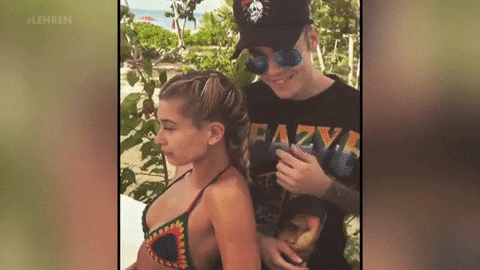 On the heels of his breakup with longtime on-again, off-again girlfriend Selena Gomez, Bieber showed the world that he really isn't the quintessential playboy bachelor that everyone paints him as by popping the question to yet another former flame.
Am I hallucinating or I have just read that Justin Bieber is engaged to Hailey Baldwin?

— Bonnie McLaren (@bonaldmcdonald) July 8, 2018
Unable to handle any bad press that could possibly tarnish her squeaky-clean image as a diva with a heart of gold, Grande predictably stepped up to the plate to slam critics who claimed that both her and Bieber's engagements were all for free publicity.
Ariana Grande and Justin Bieber are getting married 1-3 months directly after another relationship in which they claimed to be (in love) with that person. Lmfao. This is a publicity stunt put on by Scooter Braun. Fake asses.

— AlmightyJBizzle (@AlmightyJBizzle) July 8, 2018
Ariana Grande responds to Justin Bieber and Hailey Baldwin's engagement
Hopping onto Twitter without a moment's hesitation, Grande silenced haters who claimed that celebrity manager Scooter Braun was the mastermind behind both #Jailey and #GrandSon.
"you do realize we are human beings who love and have lives …… right …. ? and that scooter is a wonderful human being too who cares first n foremost [about] our health and happiness?" tweeted the "No Tears Left to Cry" singer. "love is lit. shit happens. i hope to god it happens to you too. u deserve it."
.@ArianaGrande clapped back at a fan who implied her manager Scooter Braun made her & Justin Bieber get engaged for publicity: "He always puts his artists' health and happiness first." pic.twitter.com/Zn4PefZG8e

— Pop Crave (@PopCrave) July 9, 2018
Ugh. Really, Grande … THAT'S your defense? The basic claim that "love is lit"? For someone who flaunts her relationship openly in public while putting on a show for the paparazzi at every turn, isn't it normal to assume that the general public will soon question the validity of a love story that seems fake AF?
Believe it or not, people can be in love without shoving it down everyone's throat, especially grown-ass adult celebrities who are no longer in high school.
If anything, Grande's weak defense and the surprisingly coincidental timeline of both her and Bieber's engagements have only further confirmed my suspicions about their (clearly) fake AF relationships.