What better way to celebrate the close of 2017 than with sneak peak of what will surely be the next Top 40 smash hit? In the final moments of a year peppered with some serious collective lows, pop sensation Ariana Grande teased both new music and an album drop.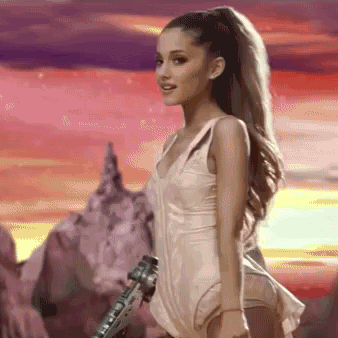 In a sparkly video showing off some intricate sound mixing work, Grande's trademark breathy vocals singing "you can feel it, feel it" cut through the gorgeous harmonies featured on the short clip. Captioned "see you next year," the tease was enough to send #Arianators into a frenzy on Twitter.
It's almost 2018 which means it's almost time for Ariana's new album… YAASSSS 💕 #arianagrande #Arianator #2018 #arianators

— harry 💧 (@Arianator_2017) December 28, 2017
https://twitter.com/cdjulian98/status/948266893562880000
JUSTIN TIMBERLAKE, ARIANA GRANDE, ZAYN, LIAM PAYNE & BRUNO MARS ARE ALL DROPPING NEW MUSIC THIS MONTH & NEXT MONTH AND I AM HELLA BROKE pic.twitter.com/sWEXY5qjPy

— SAVE NET NEUTRALITY (@yourwifejazz) January 2, 2018
Thankfully, the post offered fans the confirmation they needed after Grande posted a mysterious polaroid of her putting in work in the studio just one month prior.
With Grande's last album dating back to the drop of "Dangerous Woman" on May 20, 2016, it's no surprise that fans are desperate for some new tunes from the "Into You" hitmaker.
Bring it on 2018, we're ready for you (now).