There's no doubt that Asahd Khaled, son of "Wild Thoughts" hitmaker DJ Khaled, is living his best life.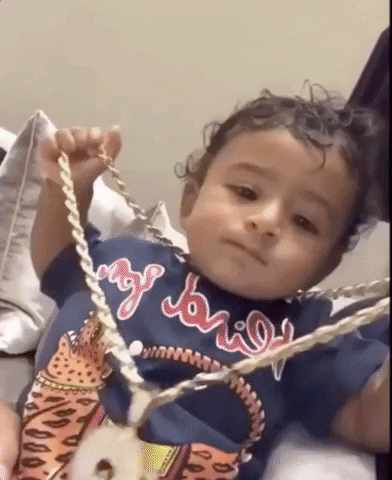 From jet-setting around the world in his dad's private plane to cruising around in a baby-fied, tricked out Rolls Royce, DJ Khaled's young "Don" knows more about luxury from his first year of life than we will learn in a lifetime.
Captioning photos of his son with endless declarations of love, the certified-platinum DJ certainly has no problems with publicly cataloguing the ways in which his progeny has changed his life. With this devotion, it's no surprise that the #major key-dropping mogul threw his son an epic jungle-themed bash at "Miami's No. 1 nightclub," LIV at Fountainebleu Miami Beach.
While a nightclub venue for a first birthday party may seem a bit odd, Asahd is no stranger to celeb-packed performance spaces- after all, the tot rolled up to the VMAs in a $2,000 Gucci suit. Reaching out to another icon in his tax bracket, the host of the festivities was none other than Bad Boy extraordinaire, Sean "Diddy" Combs. Khaled dropped a reported six figures to book the space which was turned into a no-expense-spared"dayclub," boasting live dancers dressed as jungle animals, a jungle-themed photo booth and a baby "valet" station.
Following the five-hour long party, DJ Khaled ushered the star-studded crowd to an afterparty (forget bedtime, every baby needs an afterparty, right?) at the exclusive Komodo restaurant.
At the bash, baby Asahd was clearly the king of the jungle, gazing out at his We The Best Music throne with his own personal hype man: his father.
https://www.instagram.com/p/BamIFGlA5US/?hl=en&taken-by=djkhaled