Internet culture has gifted the zeitgeist with a seemingly infinite number of generation-defining additions. From blessing users with the ability to stay up to date on any number of trending topics around the globe to creating a baseline of human existence through memes and hashtags, the internet has undeniably served as a unifying force for good. However, online culture has also given rise to an army of anonymous trolls bolstered by a backlit screen separating their venomous words from unsuspecting targets. No stranger to the damaging effects of cyberbullying, actress and LGBTQ advocate Bella Thorne spoke up in a recent interview with Shape magazine and called for an end to digital harassment.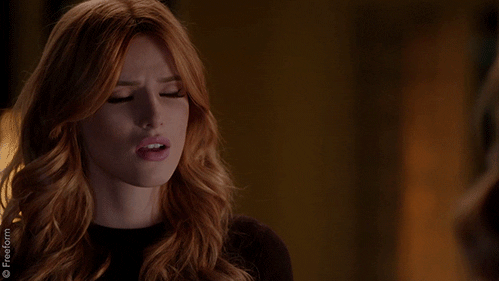 After being forced to reveal past abuse due to an abrasively probing tweet, Thorne certainly knows what it feels like to be put on blast in front of an audience of millions of social media followers.
Yeah I was. So it wasn't Disney https://t.co/rXasG4pqov

— filthyfangs (@bellathorne) December 8, 2017
"On social media, someone commented about me being sexually molested. People tell me not to look at the comments on my Instagram feed, but there are good and bad sides to replying to bullying," said Thorne. "The downside is that most online bullies are cowards; answering them enables other bullies. The upside is that people see me speak out and realize they can too."
She added: "But I'm ready to be upfront now for justice — for those people who have gone through the same thing."
By throwing her hat into the ring of the #TimesUp movement alongside her bold promise to put online trolls in their place, Thorne is undeniably using her elevated platform as a positive force for change.
By standing up and letting her voice be used as a conduit for those not fortunate enough to possess a thriving social media fan base, the "Midnight Sun" actress is reminding internet users that abuse should NEVER be tolerated — regardless of whether the attack is physical or issued from behind a keyboard.