Liam Payne may have made a serious misstep in recruiting controversial young starlet Bella Thorne for his steamy new "Bedroom Floor" music video. The former 1D heartthrob released stills and a teaser clip from the highly-anticipated visual, including the dramatic reveal of the glam-grunge "Famous In Love" actress featured as the sexy siren that Payne just can't seem to let go.
#BedroomFloor video ft. @bellathorne coming soon… pic.twitter.com/gChqcGNOqj

— Liam (@LiamPayne) November 1, 2017
Thorne's recent tenure in the tabloid headlines as a home-wrecking, serial-dating heartbreaker has Payne's legion of former boyband fanatics shaking their heads at the selection. After all, with the "Strip That Down" singer's professional success, virtually any young celeb in Hollywood would jump at the chance to star in the music video- not to mention the fact that Payne passed over longtime GF and fellow pop star Cheryl Cole for the role.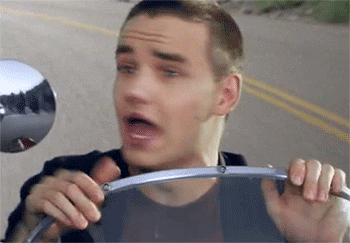 With the brunette bombshell firmly implanted in Britain's Top 40 landscape and sharing a six-month-old son with Payne, their rock-solid relationship coupled with her industry experience seemed to highlight Cole as the obvious choice. To make matters worse, Payne also revealed in a recent interview with The Sun that the song was written about a time that Cole tried to end their relationship over the phone (seriously girl, what were you thinking?)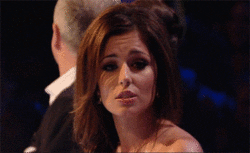 "There's one song [on the album] that is basically a phone call that happened between me and her when she was about to let it go. This is a long time ago," he said. "And it's basically me trying to cling on and say: 'No, no, no it's all going to work out, don't worry about it, give it time.'"
With lyrics like "You be getting real, real, real, real, real jealous/When it wasn't you, oh/And every now when my iPhone, iPhone rings/I be telling you" there's no question that "Bedroom Floor" really is a narrative inspired by the early stages of the pop-royalty couple.
Fans were quick to flood Payne's Twitter preview of the video with their opinions of the supposed snub:
Oh no baby ….. what is you doin….

— Nat xx 👻 (@nathaliceleste) November 1, 2017
WHAT ARE U THINKING, I HATE HER, IM GOING TO WATCH THE VIDEO ONLY UR IN

— IM GOING TO SEE H💛 (@hesweedd) November 2, 2017
why you chose the most problematic girl when there are so many beautiful ppl out here like damn grab Cheryl or something smh

— just like mar (@bizexuaIs) November 1, 2017
For the hardcore anti-Thorne stans, you can skip the forthcoming video and listen to the "Bedroom Floor" audio below: