Her romance with Rob Kardashian aside, Blac Chyna is a cougar on the prowl for barely legal teens.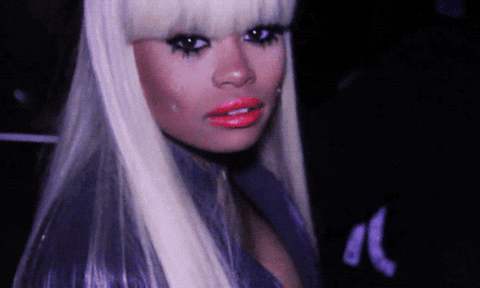 Apparently, while both I and the rest of the Twitterverse were busy worrying over the reality star's mental state following her split from her teen rapper BF YBN Almighty Jay, Chyna was out creepin' on the low. According to TMZ, there's some serious overlap between the Lashed CEO's relationship with Almighty Jay and her newfound romance with 19-year-old pro boxer Devin Haney.
Blac Chyna has another teenage boyfriend
Unsurprisingly, sis used social media to introduce the world to her barely legal love affair, hopping onto Instagram to post a pic of Haney flexing on top of the white Ferrari that Kardashian bought for her.
Clearly, Blac Chyna doesn't give AF what ANYONE thinks these days and is happy to hop from man to man with a practiced finesse that does not make her seem like a responsible mother of two. Proving that there really is no shame in her game, Chyna both introduced the world to her new teen paramour on social media and slammed Kardashian all with a single upload.
Rob Kardashian thought the way to get Blac Chyna to get her back was buying her a Ferrari and it didn't quite work out for him. Imagine buying someone a Ferrari and they don't even thank you, if I gave you a napkin I expect a thank you lol https://t.co/sGdzyiILXU pic.twitter.com/2FlXA6DEs9

— Robert Littal (@BSO) July 1, 2018
As much as Chyna likes to flaunt her status as an independent HBIC, it's more than obvious that the social media star can't hold it down by herself. For someone who's always down to hop onto the 'Gram to flex her (allegedly) self-funded luxury lifestyle, Chyna is seemingly incapable of living the single life these days, instead choosing to link up with boy toys more than 10 years her junior.
Blac Chyna can't live without a man

— I$HANI (@ishanilol) July 2, 2018
However, I have to hand it to Chyna for boosting her new man while knowing that the press would slam her for yet another questionable romantic choice. It takes a strong woman to announce another May-December romance so soon after her last teenage beau got his side chick pregnant. While Chyna may not be strong enough to live the single life, she is secure enough in her age-defying appeal to link up with anyone she wants no matter what the haters have to say about it.
Blac Chyna does what the fuck she wants doesn't she hahahahaha

— Shanboo (@Shannon_M_D) July 2, 2018