With my feet planted firmly on the KarJenner side of the messy Rob Kardashian vs. Blac Chyna custody battle, I've always questioned the Lashed CEO's parenting skills. From seemingly using her daughter Dream to nab a slice of the Kardashian empire for herself to publicly attacking her baby daddy in the press, it's clear that Chyna is not above using her children as pawns in her attempts to secure the bag.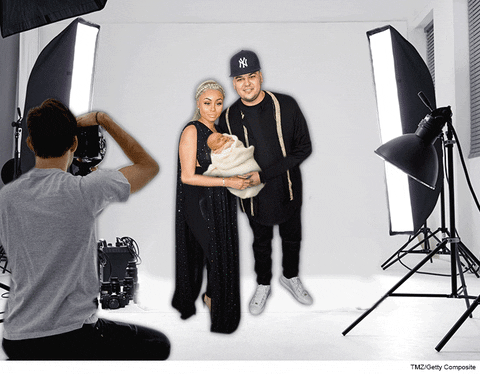 Blac Chyna makes bad parenting decisions
Recently, the Nicki Minaj lookalike made headlines for swinging her stroller at a stranger during a day out at Six Flags Magic Mountain. While I definitely understand and can relate to Chyna defending her actions by citing the instinctual response that rises when one's children are "threatened," I can't help but cringe at the model being restrained by her teen boyfriend YBN Almighty Jay. Somehow, an 18-year-old rapper holding back a fully grown woman from throwing down at a theme park just doesn't sit right with me.
Shortly after Chyna's stroller toss went viral, the mother of two came under fire once more after she posted a picture of her baby daughter Dream sporting bubblegum-pink hair extensions.
Within minutes, the comment section of the now-deleted photo exploded with criticism aimed at Chyna strapping her child with a look that is WAY too mature for a child under two. While some of the online hate was undoubtedly far too harsh for the offense, I agree that the post was entirely out of line and wildly inappropriate. Dressing your child in high-end designer wear is one thing, but forcing them (because, let's be honest, Dream didn't clip those in herself) to wear extensions is an entirely different level of bad decision-making.
According to a source close to Chyna, she's not here for the drama and instead wishes that people would focus on Rob Kardashian's failings as a father. "Rob's not exactly father of the year and he's more of a baby than Dream. Kris does everything for him except change his diaper," said the source.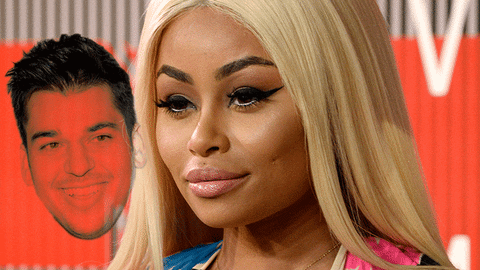 Hmm … if Chyna TRULY believes that there was nothing wrong with treating her daughter like a doll, then she shouldn't have deleted the post and deflected the criticism onto her baby daddy.