While it's no secret that Blac Chyna wants nothing to do with the KarJenner family, she's definitely taking a page out of their gilded playbook. Soon after Caitlyn Jenner made waves with her Mother's Day post-and-delete tribute and Kim Kardashian set the Twitterverse ablaze with her diet lollipop sponsored ad, Chyna hopped onto Instagram to post a now-deleted sexy snap.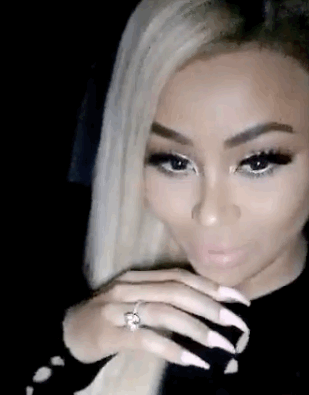 Blac Chyna posted that she's single
Not learning her lesson from her over-publicized relationship with ex-BF Rob Kardashian, the reality star and Lashed Cosmetics CEO has been flaunting her current romance with 18-year-old rapper YBN Almighty Jay all over social media. With their on-again, off-again relationship punctuated by high highs and even lower lows, it's always a toss-up as to whether they'll be at each other's throats or happily in love from one day to the next. Someone should have warned Chyna that that's what happens when you date a teenager fresh out of high school.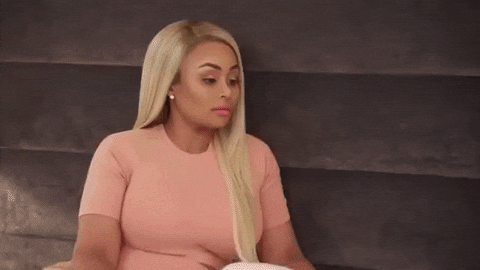 Momentarily forgetting that screenshots are forever, Chyna hopped onto the 'Gram to let her 14.2 million followers know that she's definitely single. To hammer the point home, the reality star even posed in some sexy lingerie to set the perfect thirst trap for wannabe celebs looking to slide into her DMs.
Before Chyna's revealing mirror pic, Almighty Jay hinted that there was trouble in paradise. "I cut her off bro, I'm a free man," the teen wrote in fellow rapper Zoey Dollaz's Instagram Live stream.
Chyna's post all but confirmed it.
I'm all for mothers retaining their sexiness in their post-baby-body snapbacks and stepping back into the dating scene. But a 30-year-old mother of two linking up with a teen party boy doesn't sound like a rational step forward. Also, hopping onto social media to update her relationship status with a Myspace-styled bathroom picture doesn't bode well for Chyna's state of mind.
TBH, I'm for real worried about sis's mental state and the well-beings of King Cairo and Dream.