BTS isn't just some flash-in-the-pan international K-pop sensation that went stateside for a hot second — they're here, and they've got some serious staying power thanks to their rabid fan #ARMY and impossibly smooth vocals and dance moves.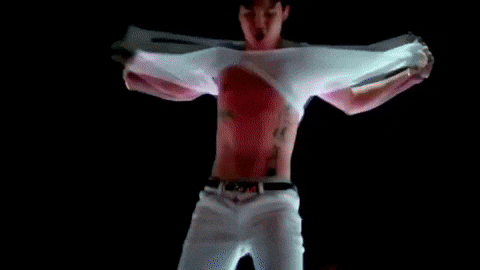 Riding the high of their epic, successful North American debut in 2017, the seven-member boy band recently dropped their third Japanese album, "Face Yourself," gaining both critical and commercial acclaim with its release. After getting the promotional hashtag #FaceYourselfOutNow trending on Twitter, BTS's fan army really did their thang and furiously streamed, retweeted, and refreshed the album's tracks to catapult their boys to the top of both the viral and actual charts.
Keep tweeting and keep this #1 trending for many hours! Also get to streaming we only have 3 days to chart BB200 and Hot 100! #FaceYourselfOutNow @BTS_twt

— 💫 (@JeonMicDrop) April 3, 2018
If you're not a bona fide K-pop fan, don't worry — BTS brings the heat for every niche of the international market with a super-slick blend of chill trap, EDM, and sugary sweet Top 40 pop beats. While not a die-hard fan of the genre myself, I'd be hard-pressed to claim that the collection featuring Japanese versions of older tracks like "Blood, Sweat & Tears" and "DNA" along with four new tracks wasn't padded with some unquestionable bops.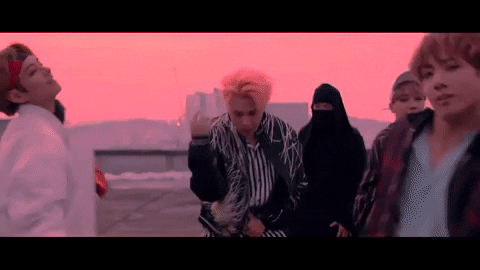 With their previous studio release "Love Yourself: Her" recently celebrating its 25th week on the coveted Billboard 200 chart, it's clear that BTS is here to stay, shaking up the scene with their bilingual blend of pop, house, and smooth, old-school hip-hop. Proving to the world that you can thrash hard to an RM-styled verse equipped with fire bars or shed a tear over Jungkook's silky vocals, BTS served up the perfect hybrid of dancehall remixes and vulnerable R&B hooks with "Face Yourself."
Unsurprisingly, stan Twitter completely imploded with the full force of the BTS fan #ARMY after the album was released.
"#FaceYourselfOutNow THIS ALBUM IS PURE PERFECTION I WANT TO DIE I LOVE IT," wrote one BTS stan.
#FaceYourselfOutNow THIS ALBUM IS PURE PERFECTION I WANT TO DIE I LOVE IT @BTS_twt #THOSFansBTS29M #FACEYOURSELF #MTVBRFANDOMBTS

— Brinnie NEEDS JUSTICE FOR SEOKJIN (@animehurl) April 3, 2018
2 hours in and face yourself is already #5 on the us itunes charts, #1 in hip-hop/rap, with ringwanderung and crack in the top 200, let go in top 100, and don't leave me has already cracked top 50 🙌🏻✨
we stan legends only #FaceYourselfOutNow @BTS_twt

— hayley || day6 atl 💛 (@kpopdaydream) April 3, 2018
Listen to the full album below and decide for yourself — is "Face Yourself" worth a second listen?