BTS fans started a Twitter war with Mark Dice, a famous YouTube personality suddenly intent on attacking the boy band's race, gender, musical ability, and sexual orientation. #ARMY, the dedicated fanbase of the K-Pop international sensation turned their trigger fingers into Twitter fingers when the media analyst made famous for espousing right-wing ideology took aim at their beloved band.
Dice, who apparently has yet to receive the do-not-come-for-BTS memo (he must be behind on that CupcakKe drama) took to Twitter to share his hateful opinions on the band's newly-minted stateside success. After their stunning performance of "DNA" at the 2017 AMAs, Dice took to Twitter to harshly criticize the band in a series of now-deleted tweets in which he stated: "BTS stands for Band That Sucks" and posted an image of the seven-member group with the caption "Meet the Korean lesbian pop group BTS."
After the #ARMY flooded Dice's comments with an attempt to shut down the Internet personality's tirade, the YouTuber then fired back with an offensive retort. "Jeez, I just wondered why girl group from South Korea was featured at the #AMAs and their fans just went nuts," he wrote. "I didn't even mention that their music sounds like dying rat stuck in a trap out by the dumpster."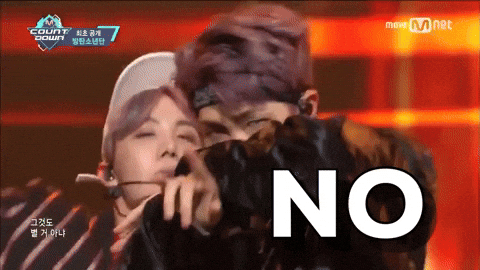 Dice continued, unmoved by the #ARMY's attempts to block his rant and referred to RM, Jimin, Jin, V, Jungkook, Suga and J-Hope as "Soy Boys." The YouTuber attempted to slightly backpedal from the racist comment, stating that the insult was only meant for their testosterone level– a move that only infuriated the fanbase more.
The term 'Soy Boy' has nothing to do with race, by the way. It refers to sissy boys who have low testosterone from ingesting too much soy. #Fact.

— Mark Dice (@MarkDice) November 27, 2017
In response, the #ARMY started a petition to sue Dice for his racist slurs, a bold move that was mercilessly mocked by the social media sensation on his own Twitter page.
https://twitter.com/MarkDice/status/935018147173744640
Dice didn't stop there, of course. He then countered the change.org petition with his own proposal to "sue BTS for inflicting emotional distress for their horrible appearance at the American Music Awards last week" and even called for their Visas to be revoked.
I'm considering suing @BTS_twt for inflicting emotional distress for their horrible appearance at the American Music Awards last week. Gave me a headache. Their Visas should be revoked, and they should be sent to North Korea.

— Mark Dice (@MarkDice) November 27, 2017
#ARMY followed up with threats of their own in no time:
You picking a fight with the wrong group sweaty,Army will have you crying to your mother by the time this is over 🙂

— Max (@Bangtuntea) November 27, 2017
Despite their words of warning, it looks like Dice is unperturbed by the verbal attacks of the BTS fanbase, even posting one to his own feed with a string of laughing emojis.
https://twitter.com/MarkDice/status/935050786945490944
@MarkDice Shut the fuck up man. They at least have fans.. Do you have any fans? No. You're just fucking irrelevant and jealous of a Korean *Boy* band. Think before you insult anybody, or us Army is coming for you.

— Timothy Tran (@TimothyTran08) November 27, 2017
Considering the fact that the group's main message is structured around love and unity, it's probably for the best that BTS has yet to release an official response.