Forget Kim Kardashian's Paper magazine bare-bottomed, oiled-up cover shoot; Kylie Jenner really did break the Internet by announcing the birth of her daughter. Despite her status as an ultra-famous viral superstar and cosmetics mogul, the queen of Snapchat was somehow able to stay out of the spotlight for the majority of her pregnancy. Regardless of the lack of official confirmation, various news outlets were quick to report that everyone except Caitlin Jenner was "fully on board" with the 20-year-old reality star becoming an expectant mother.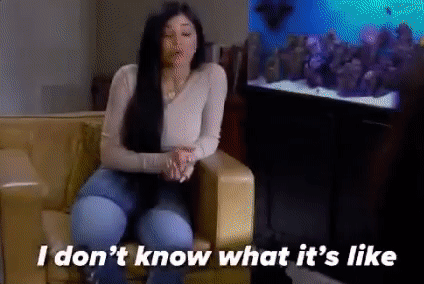 "Caitlyn was really shocked and disappointed to learn that Kylie is pregnant," said a source close to the former Olympian. "She thinks Kylie is way too young to have a baby, and that she should have waited until she was in a long term committed relationship. Caitlyn is concerned that Kylie and Travis really haven't been dating very long, and that a baby will put a big strain on their relationship, but Kylie believes the exact opposite—that she and Travis will be together forever."
Seemingly nonplussed by her father's lack of approval, Jenner followed her Instagram-official birth announcement by gifting fans with a "little glimpse of the last 9 months" via a video that provided an intimate sneak-peak into the milestone moments of an expectant mother.
Viewers were quick to note that while the clip showcased most of the famous faces of the KarJenner family, Caitlyn Jenner wasn't featured at all in the footage. To add fuel to further speculation, Jenner was also noticeably absent from her daughter's labor and birth, instead choosing to attend the Xposé Benefit Beauty Awards in Dublin.
Despite their rumored rift, the elder Jenner took to Instagram days later to squash all suspicions of tension between herself and her youngest daughter by posting a throwback picture accompanied by a touching caption.
"My daughter just had a daughter," wrote the 68-year-old television personality. "It's amazing to be by your side through this journey. She's SO beautiful already. Can't wait to watch her grow. Throwback to my baby, as a baby."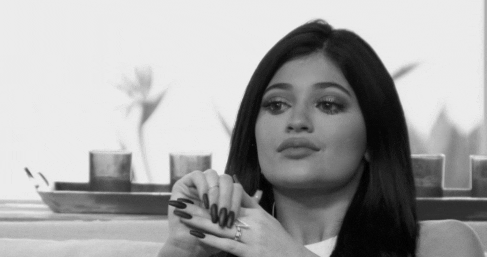 Kylie Jenner then commented "Love you" on the heartfelt post, clearly thankful for the support she's received at such an emotional time in her young life.