From Ed Sheeran's "XO Tour Llif3" surprise duet with Lil Uzi Vert to Lorde's train-wreck "Homemade Dynamite" performance, the 2017 VMAs served up both memorable performances and quotable red carpet sound bites. Along with taking home the coveted moon man for the best pop video the year thanks to their hit single "Down" featuring Gucci Mane, powerhouse girl group Fifth Harmony threw some serious shade at their former bandmate. In a recent interview with The New York Times, newly-minted solo artist Camila Cabello finally spoke out about Fifth Harmony's public diss.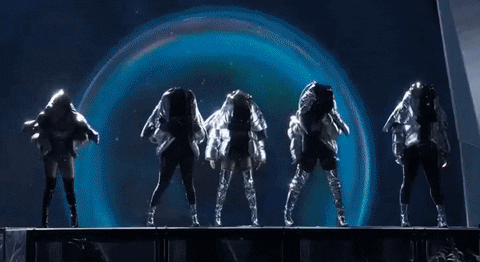 With a stage drop heard 'round the world, remaining 5H members Ally Brooke, Normani Kordei, Dinah Jane, Lauren Jauregui began their choreographed performance by tossing a shadowed fifth member (who looked JUST like Camila, btw) off of the stage and into the depths below. While Brooke defended the visual by stating that it wasn't a direct slam at Cabello, the nasty press swirling around the band's split made it crystal clear that in the end, only four members were left standing.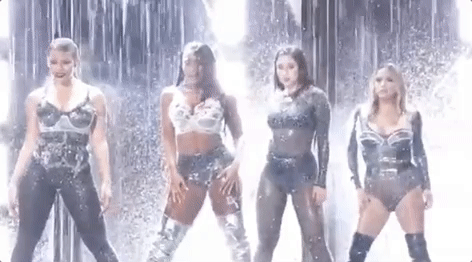 "We get asked all the time if we're getting a fifth member and we wanted to show the world in an artistic way that, hey, the four of us are Fifth Harmony," said Brooke during an interview with Good Morning America.
Confident enough in her tenure as a solo artist to discuss the nasty split, Cabello finally dished on her side of the drama. "I think there's a healthy amount of space you need to give certain things," she said of her months-long silence.

Questioned about Fifth Harmony's VMAs diss, Cabello revealed that the symbolic drop stung more than she would have liked to admit. "It definitely hurt my feelings," she said. "I wasn't expecting it, I wasn't prepared for it — especially because at that point I'd moved on from it. I was just like, 'What? Why?'"
"I have to make space for the good stuff to happen in my life," she continued. "I don't like holding onto the past, especially when it's stuff that, in my opinion, is just petty."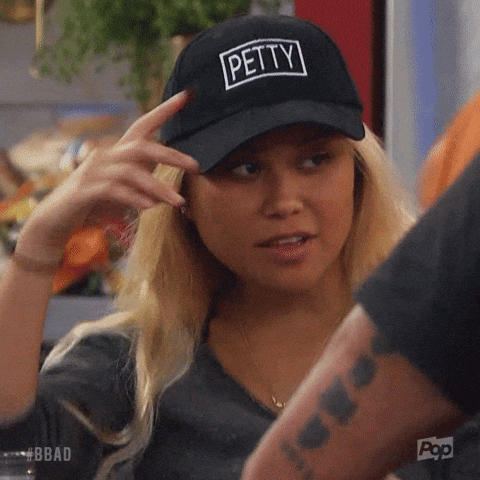 Be sure to check out the "Havana" hitmaker's eponymous debut solo album dropping January 12!