Not long after the January 12 drop of "Camila," former Fifth Harmony member Camila Cabello opened up about the extreme stress she experienced on the eve of her debut solo album release date. Initially eclipsed by the drama (and serious shade-slinging) surrounding her split from 5H, Cabello cemented her status as a headlining solo act with the release of her hit single "Havana" featuring Young Thug.

While the singer-songwriter has kept the hype train running at full steam by sharing her excitement with her millions of #Camilizers on social media, Cabello also revealed just how nervous she truly was to debut her newest body of work in a discussion with Zane Lowe on the Beats 1 Radio Show.
🚨🚨🚨#Camilizers! @Camila_Cabello will be in studio with @zanelowe. Send questions using #CamilaBeats1 and listen Monday at 10AM LA / 1PM NYC / 6PM LDN. https://t.co/jxcMj34eir pic.twitter.com/pJdjZt3S7i

— Beats 1 (@Beats1) January 14, 2018
When asked where she was when her album came out, Cabello revealed that she was overcome with anxiety and struggling get some sleep in a NYC hotel room before her upcoming "Good Morning America" appearance.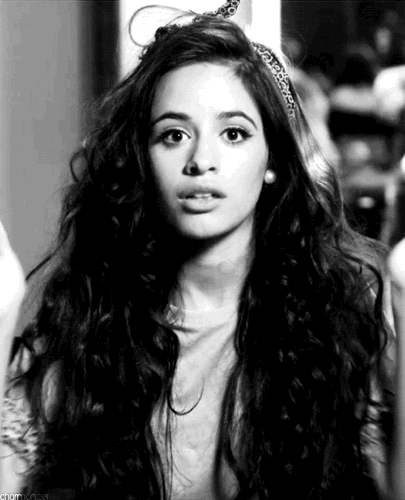 "I had to get up at 4 a.m. so I tried to go to sleep at 8 p.m. and I could not sleep," she said. "My heart was beating so fast. I was trying to go to sleep and this lady came in to change the towels and she scared the bejesus out of me and I thought that I was having a nightmare. I was so scared, I was like–'This is it, this is my last day and I didn't even get to see my album come out.'"
When Lowe commented that she was "highly strung to the point of insanity," Cabello quickly agreed.
"I'm not kidding…I was like 'This is it, this is it'…I think it was just because my album was going to come out."
Thankfully, it looks like Cabello had nothing to worry about because her first solo studio release crushed records and hit No. 1 on the iTunes chart in over 100 countries..
.@Camila_Cabello's solo debut smashed multiple records within hours 👏✨ #Camilizers #ThisIsCamila https://t.co/tHHGmy5W56

— PopCrush (@PopCrush) January 12, 2018
Watch the full interview below: