Long before Fifth Harmony stans picked sides in the infamous Camila Cabello vs. Ally Brooke, Normani, Dinah Jane, and Lauren Jauregui feud of 2016, I was rooting for the "Havana" hitmaker. I found the rest of the quintet boring and easily forgettable, but Cabello's effortless charm and standout stage presence made me snap up her first solo single "Crying in the Club" despite the fact that it sputtered on the charts.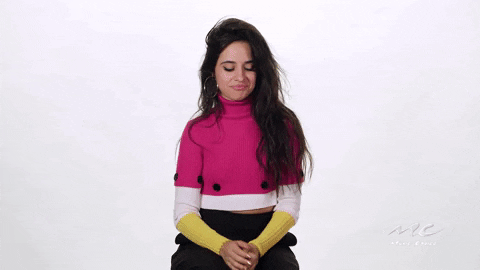 Now, with both a record-breaking eponymous debut album and a spot on Taylor Swift's sold-out "Reputation" tour under her belt, Cabello is determined to enjoy her bright future and not let the haters get her down.

Camila Cabello is living her best life
In a recent interview with Cosmopolitan, Cabello dished on how she keeps her sanity while dealing with online social media trolls and the stress of living life in the public eye.
Camila Cabello for Cosmopolitan US – July 2018 #CamilaCabello #Cosmopolitan pic.twitter.com/0CWfYH3awg

— Magazine Covers (@_MagazineCovers) May 31, 2018
"I try to protect myself as much as I can. I don't have any social media on my phone. I have it on my mom's phone, so if there's anything I want to say or if I want to read through what my fans are sending me, I can," said the pop star. "It has made a world of difference. If it's right at your fingertips, there's a huge chance you're going to come across something that really hurts your feelings. Huge. And it's impossible to forget it."
"I just want to live my best life," she added.
TBH, Cabello's commitment to shielding herself from the most toxic aspects of celebrity culture is refreshing. Recognizing that social media is a promotional tool and a way to connect with fans instead of a one-stop shop to determine her self-worth, Cabello shows a maturity in the spotlight that far exceeds her tenure in the music industry.
Taking a break from social media and focusing on what makes you happy is advice that we can ALL get behind.