Camila Cabello totally has a secret boyfriend.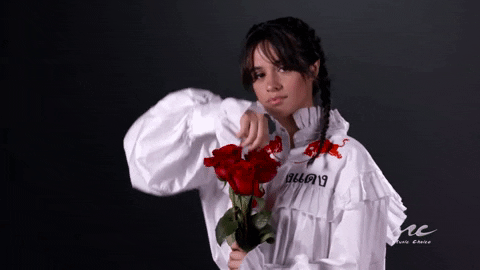 During a recent interview with Zane Lowe on his Beats 1 radio show, the "Havana" songstress took a break from plugging her solo album debut to hint at the possibility of a new romance. After dropping the bombshell that she thought she was going to die the night before "Camila" dropped, Lowe lightened the mood by asking the 20-year-old if she could share a lyric from a track that she's working on right now.
"Oh my god, this is a lot," said Cabello, momentarily flustered by getting put on the spot so abruptly. "OK, well I just wrote…'I can't say your name without smiling.'" When Lowe then if she had "someone special" in her life, the singer-songwriter replied with a coquettish "Maybe."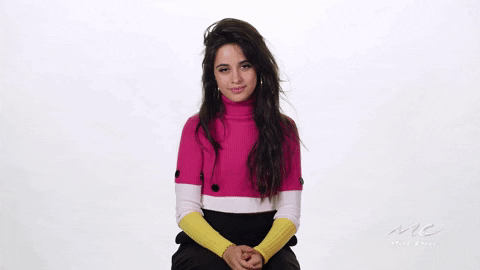 "That's an opening line to a new chapter of the Camila Cabello story," continued Lowe. "The first time we met, you were like 'I got a lot of hurting, a lot of healing…"
"–And now it's a lot of loving," interrupted Cabello, referencing the first working title of her debut album, "The Hurting. The Healing. The Loving."
Following the interview, #Camilizers took to Twitter to speculate about the identity of Cabello's new boyfriend.
#CamilaBeats1 WHO IS THE LUCKY PERSON THAT YOU'RE APPARENTLY DATING? OR JUST TELL US, ARE YOU DATING ANYONE?

— KarlaCabello (@Isininagayway) January 15, 2018
@Camila_Cabello WHO ARE YOU DATING OH MY GOD

— juju loves CAMILA (@seascabello) January 15, 2018
Me cause my baby @Camila_Cabello is dating someone and smiling from ear to ear.. pic.twitter.com/1QOytkpIh1

— steph (@ayestephx) January 15, 2018
https://twitter.com/Camilizer_Anahi/status/952967819435454464
Watch the clip from the full interview below to see Cabello dish on her mystery man: