While some fashion trends from the decade that gave us classics like "Friends" and "The Fresh Prince Of Bel-Air" are coming back, (we're looking at your chokers, Kendall Jenner) there are others that should stay buried in the past forever. However, one member of the "Riverdale" cast is dead-set on clinging to a style long forgotten– Camila Mendes wants to bring back the zig-zag hair part.
For every '90s kid, the zig-zag part was absolute coolest way to style your hair, second only to crimping your locks so completely that it looked like you stuck a fork into a toaster.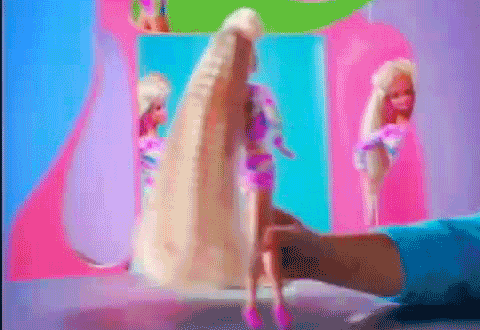 With a post heard 'round the world of fashion nostalgia, Mendes took to Twitter to promote the throwback look while including '90s icons like Jennifer Aniston and Christina Aguilera.
can we bring zig zag parts back already pic.twitter.com/djgALnd6q3

— Camila Mendes (@CamilaMendes) December 2, 2017
"can we bring zig zag parts back already," Mendes captioned her passionate plea.
Unsurprisingly, fans were NOT here for the middle part infused with '90s funk and voiced their apprehension in the comments.
This requires a middle part which we can't all rock camila pls don't start this

— Madison Lawrence (@madisonlawrence) December 2, 2017
absolutely not

— Delaney Smail☃️ (@delaneysmail) December 2, 2017
Others tweeted that while they didn't want the throwback to hit the mainstream, they could totally see Mendes' "Riverdale" character Veronica Lodge flaunting the style.
I could picture Veronica rocking the zig zag part

— Sleigh Bell Sabrina (@Bughead_Burger) December 2, 2017
we can if Veronica Lodge does it first

— airee (@aireesanc) December 3, 2017
Hey, if scrunchies could make a comeback…2018 might be the year of zig-zags and butterfly clips.