Cardi B is on top of the world right now. The ubiquitous rap newcomer is lighting up radio stations worldwide with her smash hit single "Bodak Yellow," which is currently at the top of the Billboard Hot 100 for a record-breaking third week in a row.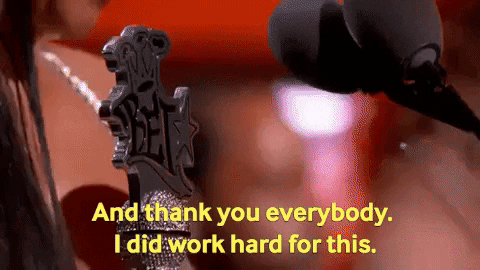 While the South Bronx superstar is enjoying the fruits of her two-mixtapes-in-six-months studio labor with a fat-stacked bank account, she's not completely immune to haters spitting on her success.
Covered in diamonds and strutting in red-bottoms, Cardi B promised fans the she would be dropping a much-anticipated freestyle on her (October 11) 25th birthday. As fans slid into the rapper's DMs and wished her happy birthday in the comments of her celebratory pics, diehard members of the #BardiGang were quick to point out the absence of Cardi's punchy, aggressive flow. Never one to disappoint her fans that supported her quick hip hop ascendancy, the "Lick" rapper dropped an IG video addressing the delay.
Captioning the video with an apologetic "Sorry, I love you guys. IT'S NOT MY FAULT I PROMISE," the hitmaker was quick to set the record straight.
"Hey y'all, hey BardiGang! I know y'all mad at me, but don't be mad at me though. I know I said I was going to drop my freestyle on my birthday or whatever, but like, you know what I'm saying, my label, you know, they got other plans, or whatever the f–," she explained. "So I think it's delayed, but like um…yeah, it's delayed. It ain't my fault though. I swear to God because you know, the shit is ready. The song is ready."
We'll wait for you, Cardi. Forever.