Cardi B wasn't frontin' when she said her red-bottomed Louboutins were bloody shoes — she was actually repping her longtime affiliation with the infamous Bloods gang on wax.
These expensive, these is red bottoms these is bloody shoes pic.twitter.com/JyTSCPxXNG

— Abbi (@abbi_smith2000) April 10, 2018
Just because Bardi's rapid-fire stripper-turned-shmillionaire come-up in 2017 proved to be the Binderella story that hip-hop needed, that doesn't mean the "Be Careful" hitmaker is dropping the life she had before she hit it big. Arguably, Cardi B's best selling point as both an artist and an online entertainer is her humble, authentic approach to fame. The same loudmouthed woman spouting off on Instagram about the mechanics of hoe-ism and the benefits of being thotful is the same A-list celeb that we see strutting the red carpet sounding off about the butterflies fluttering in her vagina. Any Instagram star could bag a few ghostwriters and churn out the trap anthem of the summer, but what made myself and millions of other hip-hop fans card-carrying members of the #BardiGang is the Bronx-bred femcee's penchant for being herself — consistently, and without apology.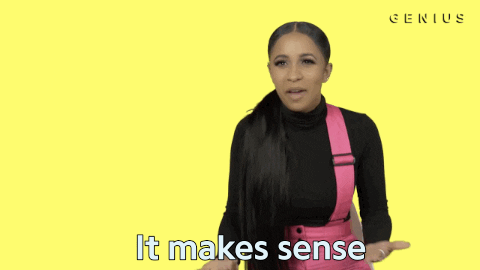 Speaking with GQ, Cardi B dished on her connection to the Bloods street gang that can be seen everywhere from the chain she wears to her "Red Barz" single to her ill-received "flue" Crips diss.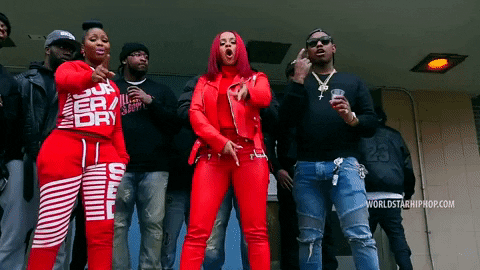 "When I was 16 years old, I used to hang out with a lot of Bloods," she revealed. "I used to pop off with my homies. And they'd say, 'Yo, you really get it poppin'. You should come home. You should turn Blood.' And I did. Yes, I did. And something that — it's not like, oh, you leave. You don't leave."
"Being in a gang don't make you not one dollar. And I know for a fact every gang member, he asking himself, 'Why did I turn this?'" Bardi added, prodding young fans to focus on securing the bag instead of repping a set. "I wouldn't want a young person, a young girl, to think it's okay to join it. You could talk to somebody that is considered Big Homie and they will tell you: 'Don't join a gang.' The person that I'm under, she would tell you, 'Don't join a gang.' It's not about violence. It's just like — it doesn't make your money. It doesn't make your money."
Finally secure enough in both her career and her endorsement deals to step on the record and strip the glamour off of gang life, Cardi B proved once again that while she may have a dirty mouth, she always speaks the truth — a simple fact that puts her leagues above most of her industry mates.