As much as any other card-carrying member of the #Bardigang, I love Cardi B. From her days as a snaggle-toothed Instagram personality to catching countless licks on her come-up, Bardi deserves her time at the top of the rap game.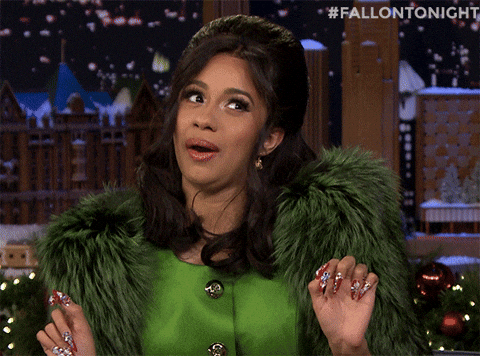 However, as soon as Nicki Minaj popped back into the spotlight with the April 12 releases of "Chun-Li" and "Barbie Tingz," it became clear that Cardi B hadn't paid her dues to the industry titans that came before her. As much as I respect Cardi B's influence as a relatable, record-breaking rapper, it's now obvious that fame is clouding her hindsight.
Riding the press wave of her comeback, Minaj stopped by Beats 1 Radio to dish with host Zane Lowe about how she had been painted once more as the villain in internet-imagined rap beefs.
"When I first came in the game, if a female of [my] stature had done a feature with me on it, I would only be singing their praises and saying thank you," Minaj said. "The first interview [Cardi] did after 'MotorSport' came out, it just really hurt me, because she looked so aggravated and angry, and the only thing she kept saying was, 'I didn't hear that, she changed her verse.'"
"When it was time to clear the air about that, no one did that," Minaj added, referring to Cardi B and Migos staying silent about the track's origins. "All of them allowed me to look like I lied."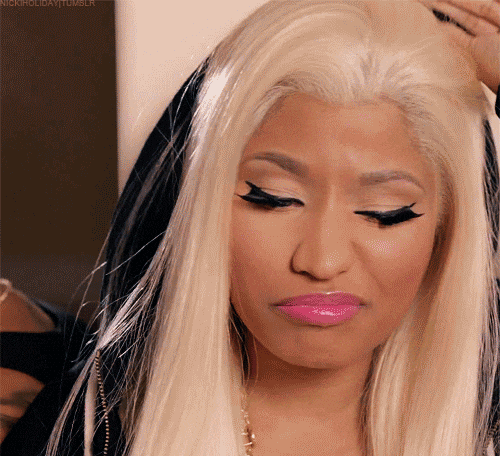 After Minaj and Bardi failed to appear together in the visual for "MotorSport," fans went wild, painting the "Anaconda" rapper as a stuck-up villain who refused to brush shoulders with the "Bodak Yellow" hitmaker.
"I said to [Quavo], 'You know if I don't show up, they're gonna think it's because I'm doing it to be mean,'" she said. "[Migos and Cardi] all knew that and still did interviews and jumped around it just to paint Nicki as the bad person so you could play the victim. That really, really, really hurt me because I really supported her."
so cardi b and quavo really sat back and watched the world hate nicki minaj while they knew the whole truth just to paint nicki as the bad person pic.twitter.com/t5NqGHFNPe

— Blair Waldorf (@pettyyonceh) April 12, 2018
Comparing Nicki Minaj's and Cardi B's industry ascensions is like comparing a pair of red bottoms to some sneakers foraged from the clearance bin at a Payless shoe store. Just as Minaj sold mixtapes out of her car, Cardi B debuted tracks on the iTunes charts while propped up by the star power of her then-BF Offset and, by extension, Migos.
As much as I like Cardi B and her aggro-rap trap beats, I LOVE Nicki Minaj. With Bardi's bars unable to hold a candle to Minaj's untouchable flow, it's clear that the "Bartier Cardi" rapper needs to step back before fame gets to her head and she becomes an industry pariah.
Need more proof? Take a look at Lil' Kim and Remy Ma. Minaj bodied them both, and if Cardi B isn't careful she'll land herself in a situation that Migos can't drag her out of.