Cardi B is back, bitches–and she doesn't want to hear that she's acting different, OK?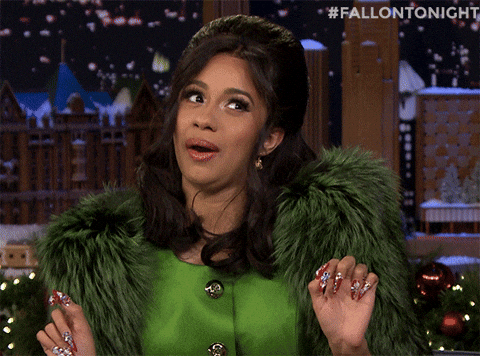 Maintaining her image as a "regular, degular, shmegular girl from the Bronx" currently enjoying what is arguably the most impressive stripper-turned-Instagram star-turned-rapper rags to riches story ever told, the "Bodak Yellow" femcee sat down with drag queen and runner-up of the eighth season of "RuPaul's Drag Race" Naoimi Smalls to set the record straight on all things Bardi.
Miss Bartier herself @iamcardib pic.twitter.com/MEUdbVsauY

— Naomi Smalls (@naomismallsduh) February 27, 2018
When pressed to give fans a glimpse into her pre-fame personality, the Bronx-bred rapper revealed that in high school, she flexed her tomboyish, class clown personality and was adored by most.
"I've always been like a class clown," she said. "You know, the girl that chill with the boys and the boys like me because I'm so freaking funny. I feel like a lot of people used to feel like, 'Why is she always hanging out with guys? Is she sucking they d—s, are the f—ing?' and it's like, 'No, I'm just really that cool girl that guys just like to chill with because I'm mad funny, I'm like the homegirl. I'm just really like the sister that everybody f—s with."
"Girls always hate on that," said Smalls after serving Cardi B with her very best "Bodak Yellow" look and absolutely slaying in a skin-tight black minidress. "If you get along with all the boys, girls always wanna tear that down."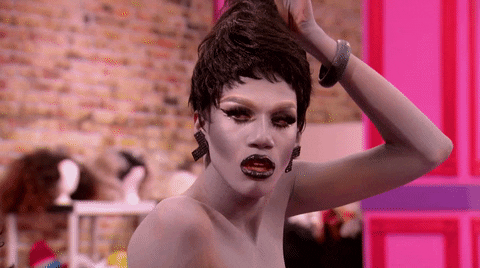 Proving that art really does imitate life, the rapper then added that she backs up her bad bitch persona with a willingness to confront anyone who has the audacity to hate on her name.
"If you wanna fight me, we can fight," she said. "Like, 'Wassup?' If I feel like somebody is being shady or if I feel like somebody is doing funny stuff, I always go up to them and I always ask them, 'What's the problem?'"
Watch the full interview below to get the inside scoop on what it means to be Cardi B now that she's out here making serious money moves: