Cardi B and Bruno Mars were absolutely dripping in "Finesse" at the 2018 Grammy Awards. Ultra-hype from the eight nominations shared between them, the South Bronx rapper and the "That's What I Like" singer linked up to deliver a show-stopping performance of their hit single.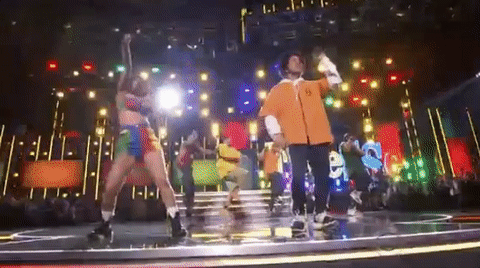 Carrying the '90s vibe from the track's visual onto the Grammys stage, Mars and Cardi B dressed in Cross Colours clothing while strutting a vibrant homage to the brand favored by the hip-hop community.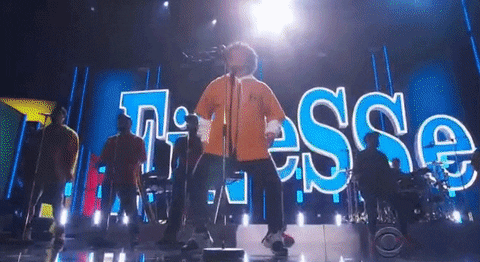 But unfortunately for the"Bodak Yellow" hitmaker, her hit collaboration with Mars failed to win her any Grammys. Instead, she lost twice to rapper Kendrick Lamar in the Best Rap Song/Performance categories. But, true to form, Cardi B stayed on her grind and took to Instagram to congratulate Mars on his epic, six-award sweep.
"@brunomars i want to thank you Soo much ! I don't even know how !maybe one day you'll need a kidney 😂I got you," Cardi B wrote. "Congrats on your Wins tonight you deserve I.T .You sing ,dance play instrument ,produce your videos SHIT you probably know how to build a house .You ARE AMAZING …and you gave me rythm"
https://www.instagram.com/p/BeheA12h4uw/?taken-by=iamcardib
But here's to hoping Mars won't need to call in any kidney-sized favors from Cardi B anytime soon.