It sounds like something out of a member of the #BARDIGANG's fever dream: Meghan Markle walks down the aisle to meet Prince Harry, waiting to seal their bond as husband and wife while the trap beat of "Bodak Yellow" reverberates around the ancient stone of the English church. Too much to process? Well, if you're fan of the British monarchy and of hip-hop's hottest newcomer get ready, because Cardi B wants to perform at the royal wedding.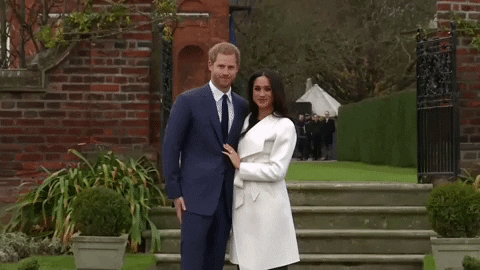 The record-breaking and Grammy-nominated rapstress took time out of her MOBO Award performance prep to stop by Capital XTRA to field interview questions on everything from her recent Nicki Minaj collab and the upcoming royal wedding.
https://www.instagram.com/p/BcIOGaIhdb2/?hl=en&taken-by=iamcardib
After stating that she was a fan of the monarchy and that "people stuck to the tradition of royal kingdoms," the femcee revealed that she was also eager to meet Markle's newly-minted fiance. "I want to meet Prince Harry. Just because of the fact that he's a prince–yeah, you met a president but did you met a prince?," the rapper continued, drawn to the rarity of the title.
Despite the fact that the price of an appearance by the in-demand hitmaker comes with a hefty pricetag nowadays, the rapper added that she would hit the mic free of charge. "I would just do it [for free] because, oh snap, have you performed for a future king?"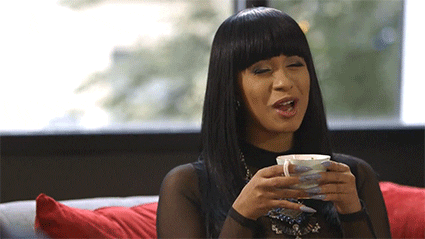 Turning to discussing her music, Cardi B was then pressed about her infamous (and TBH, imagined) beef with Nicki Minaj. The rapper revealed that the two femcees were "good" with each other and that her hopping on a track with a fellow high-profile New York rapper was really a no-brainer. "Quavo told me to get on the song and I felt like it was a perfect opportunity to get on a song that's big like them," she said. "Those are two big people and I just started in the game. I know that if I get on this record, it's gonna be crazy. Who doesn't want it?"
Looking for a larger dose of Cardi? Watch the full clips below and get your fix: