Cardi B is at the top of her game.
After a quick pivot from the sound bites and semi-scripted drama of reality television to the pressure-heavy cutthroat music industry, the rap newcomer wasted no time proving her worth. With blood-red street cred and lyrical acrobatics to match, it's no surprise that the success of Cardi's debut single "Bodak Yellow" reflects the South Bronx rapper's dedication to her grind.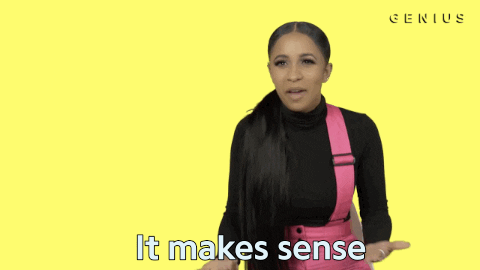 In the musical upset that set Twitter ablaze, "Bodak's" meteoric rise to the top of the charts and subsequent dethroning of pop icon Taylor Swift's "Look What You Made Me Do" proved the success of the rapper's sleeper hit was not by chance. With this defeat the hip-hop newcomer became the first female rapper to snag the stop spot without a feature since Lauryn Hill released her 1998 hit, "Doo Wop (That Thing)."
Now, three weeks later, "Bodak Yellow" is a record breaker:
"Bodak Yellow" is now the longest running solo female rap #1 in Hot 100 history.

— chart data (@chartdata) October 9, 2017
The Bronx rapper's smash is the longest running No. 1 hit from a solo female rapper in Hot 100 history. With three weeks in the top spot, "Bodak" surpassed Hill's "Doo Wop" record of two weeks and is now tied with T Swift's "LWYMMD"for the title of the longest run in the No. 1 slot by a woman in 2017.
"Bodak Yellow" now ties "Look What You Made Me Do" as the longest running female Hot 100 #1 of 2017 (3 weeks each).

— chart data (@chartdata) October 9, 2017
The "Foreva" rapper shared the news of this massive accomplishment with her 11 million Instagram followers, posting a screen grab of the official Billboard announcement.
https://www.instagram.com/p/BaDAz29B8Pi/?hl=en&taken-by=iamcardib
The on-fire femcee revealed in the caption that the news of her triumph completely turned her mood around. "I been having such a sentimental sad day today," she wrote. "But I feel sooo much better now. Thank you everybody for streaming and buying and sharing BODAK YELLOW 😘😘THIRD WEEK."
Cardi has much more than just "money moves," she has staying power.