Timothée Chalamet? Saoirse Ronan? Chiwetel Ejiofor? Here's a handy guide to help you pronounce some of the most difficult names in Hollywood...
Hasan Minhaj
Comedian Hasan Minhaj brought attention to the issue of celebrity name pronunciations in the spring of 2019 when Ellen DeGeneres mispronounced his name on her show. "It's huh-SON min-AHJ," she said, pronouncing his name the way most people did. But he corrected her that the proper way to say his name is "HUHS-in MIN-hahj ." He also joked, "At Starbucks, I go by Timothée Chalamet." Speaking of whom...
Pronunciation: HUHS-in MIN-hahj
Timothée Chalamet
Timothée Chalamet is one of the most in demand actors of this current generation. Having gotten his start on "Homeland," he quickly went on to appear in the highly regarded 2014 film "Interstellar," before he got an Oscar nom for 2017's "Call Me by Your Name." His name may look confusing, but "Timothée" sounds just like the more familiar "Timothy."
Pronunciation: TIM-uh-thee SHAL-uh-mey
Kim Basinger
As one of the most famous starlets of all time, it's a wonder how people still can't seem to pronounce Kim Basinger's name correctly. For decades, people have been pronouncing her name alternately with a hard G or a soft G. Which is correct? The former. Hard G. Sing, not singe.
Pronunciation: KIM BAY-sing-er
Nikolaj Coster-Waldau
You're guaranteed to recognize Nikolaj Coster-Waldau from his work as Jaime Lannister on HBO's "Game of Thrones." The actor was born and raised in Denmark, which definitely accounts for his long and unpronounceable name.
Pronunciation: NIK-uh-lahy KAW-stur WAWL-dou
Ralph Fiennes
Ralph Fiennes has had a long and varied career, playing in pretty much anything and everything, from Shakespeare to Wes Anderson to "Harry Potter." He also has one of those names that looks easy, but we've all been saying it wrong for years.
Pronunciation: REYF FAHYNZ
Adèle Exarchopoulos

The French actress made a name for herself as the lead character in 2013's "Blue Is the Warmest Colour." She became the youngest person in history to be awarded the Palme d'Or at Cannes, and she continues to trip all of us up with her name.
Pronunciation: uh-DEL EK-sahrk-uh-POO-lis
Chloë Sevigny

Since her Oscar nomination for 1999's "Boys Don't Cry," Chloë Sevigny has gone on to do mostly independent films and random cameos on TV. Her name is also a lot easier to pronounce than you might think, judging from the accent and all.
Pronunciation: KLOH-ee SEV-uh-nee
Zeljko Ivanek

Zeljko Ivanek is a Slovenian actor that you'll probably recognize from at least one thing he's done, because it kind of feels like he's done a thousand things. He hasn't (it's close), and his name is probably going to take some practice to get down.
Pronunciation: ZHEL-koh iv-AH-nik
Malin Åkerman

Malin Åkerman was born in Stockholm, Sweden, but grew up in Toronto, Canada. She's probably best known for playing Silk Spectre II in 2009's "Watchmen," but you can currently catch her in all her unpronounceable glory on Showtime's "Billions."
Pronunciation: MAHL-in AK-ur-min
Zosia Mamet

Zosia Mamet started acting when since before she was 10, but didn't really gain notoriety until her stint as Shoshanna on HBO's "Girls." Her name is actually Polish-Greek and means "wisdom."
Pronunciation: ZAH-shuh MAM-it
Ioan Gruffudd

Ioan Gruffudd has played everything from a surgeon to an immortal to an old timer ship commander. But he's most certainly best known as Reed Richards, aka Mr. Fantastic, in the mid-2000's "Fantastic Four" films.
Pronunciation: YOH-ahn GRIF-ith
Chiwetel Ejiofor
Chiwetel Ejiofor is an Oscar-nominated actor with an impressive resume — "Children of Men," "12 Years a Slave," "American Gangster." We'll always hold a special place in our hearts for his turn as Peter in 2003's "Love Actually," though.
Pronunciation: CHOO-uh-tel ej-EE-uh-fohr
Lupita Nyong'o

Lupita Nyong'o was born in Mexico and raised in Kenya. She's known for her breakthrough role in 2013's "12 Years a Slave," her work in 2018's "Black Panther," and just generally being one of the most perfect human beings on the planet, minus the ease of pronouncing her name.
Pronunciation: loo-PEE-tuh nee-YAWNG-oh
Maksim Chmerkovskiy

According to his IMDb bio, Maksim Chmerkovskiy is a "Ukrainian Latin Ballroom dance champion," among other notable things, like starring on ABC's "Dancing with the Stars." His name is just as confusing, but he goes by Max, so let's just stick with that.
Pronunciation: MAK-sim shmur-KAWF-skee
Zendaya

Zendaya began her career as a child model before she moved on to backup dancer, then finally to legitimate actress with 2010's "Shake It Up." And her name — which means "to give thanks" in Shona — isn't as difficult to pronounce as you may want it to be. It's Zen-DEY-uh, not Zen-DAHY-uh.
Pronunciation: zen-DEY-uh
Gabourey Sidibe
When Gabourey Sidibe came onto the Hollywood scene in 2009's "Precious," the world seemed just as enthralled with her name as they were with her actual performance. Luckily, she's done enough press to clear the whole pronunciation thing up pretty easily.
Pronunciation: GAB-uh-rey SID-uh-bey
Mahershala Ali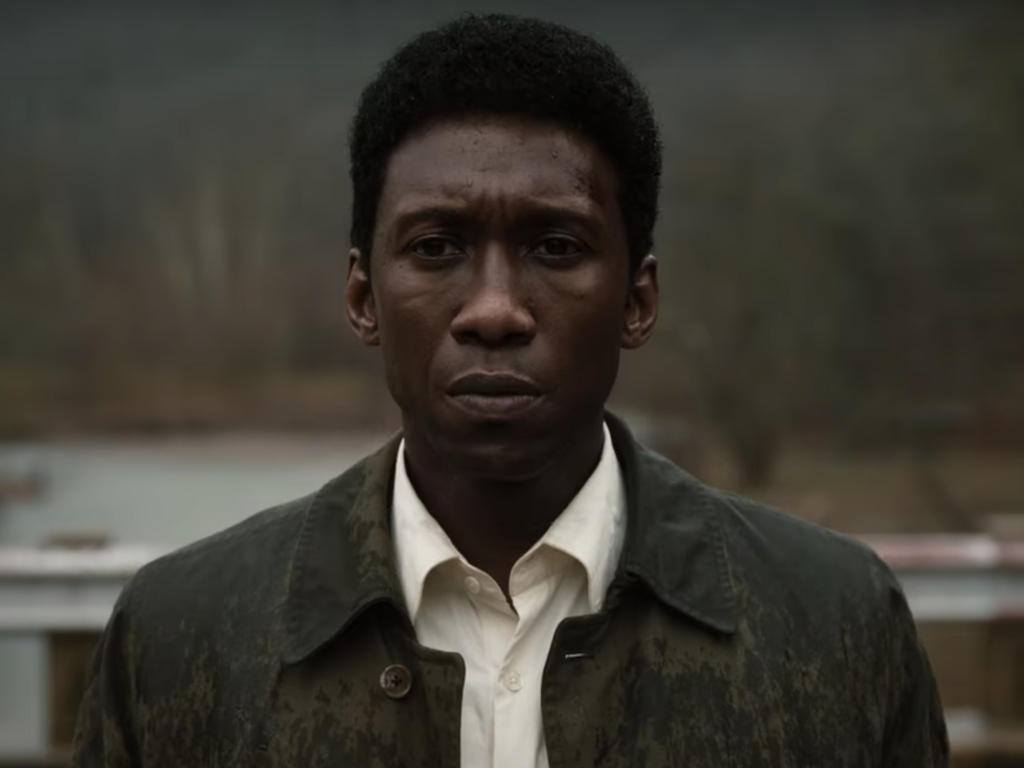 No matter where you look these days, you're certain to find Mahershala Ali doing something impressive and award-worthy on screen. Seriously, the guy is everywhere, and he is incredible. So is his name, the full version of which is Mahershalalhashbaz Gilmore.
Pronunciation: mah-HUR-shuh-luh ah-LEE
Famke Janssen

A former model from the Netherlands, Famke Janssen got into acting in 1992, starring alongside Jeff Goldblum in "Fathers & Sons." Fun fact: she hates social media, probably as much as we're sure she hates everyone in the world getting her name wrong.
Pronunciation: FOM-kuh JAN-sin
David Oyelowo
David Oyelowo began his career on stage, having performed with the Royal Shakespeare Company in England before making his way to the states. Here, he's been nominated for both a Golden Globe and an Emmy for his work on screen.
Pronunciation: DEY-vid oh-YEL-uh-woh
Milla Jovovich
Milla Jovovich is a badass actress who actually got her start as a supermodel. Since making a name for herself with 1997's "The Fifth Element," she's gone on to become the face of an entire action film franchise. You'd think we'd have gotten her name figured out by now, but no.
Pronunciation: MEE-luh YOH-vuh-vich
Djimon Hounsou
Hailing from West Africa, Djimon Hounsou moved to Lyon, France when he was only 13. He worked as a model there for years before coming to the U.S. and making his acting debut in several music videos in the early '90s.
Pronunciation: JAHY-min HON-soo
Quvenzhané Wallis
Quvenzhané Wallis has only been acting since 2012, when she starred in "Beasts of the Southern Wild." The role landed her an Academy Award nomination, making her the youngest ever leading actress nominee at nine years old.
Pronunciation: kwuh-VEN-juh-ney WOL-is
Goran Visnjic
Goran Visnjic is a Croatian actor who got into the industry after leaving the Croatian Army and enrolling at the Academy of Dramatic Art. You probably recognize him from his countless TV appearances, including "Timeless," "Santa Clarita Diet," and "ER."
Pronunciation: GOHR-on VEESH-nik
Mariska Hargitay
Mariska Hargitay is lucky enough to star on the longest running TV drama ever (seriously, how many more seasons does "Law & Order: SVU" have in it?) and talented enough to be the highest paid actress on the small screen. Bet you didn't know she's also the daughter of Hollywood bombshell Jayne Mansfield.
Pronunciation: muh-RISH-kuh HAHR-guh-tey
Idris Elba
He's been named one of the most beautiful people in the world, one of the most influential people in the world, and he's been awarded Officer of the Order of the British Empire. But he can't play James Bond, apparently.
Pronunciation: ID-ris EL-buh
Mia Wasikowska
The Australian actress originally had dreams of becoming a professional ballerina, but an injury led her down the acting path. She's known for her work in the "Alice in Wonderland" films, as well as the 2015 Guillermo del Toro film "Crimson Peak."
Pronunciation: MEE-uh VAH-shee-KAWF-skuh
Steve Buscemi
Even if you've never heard of Steve Buscemi the actor, you've most certainly heard of Steve Buscemi the meme star. His eyes are everywhere. His name, however, is totally mispronounced: There's no "sh" sound in there.
Pronunciation: STEEV boo-SEM-ee
Saoirse Ronan
The Irish actress may have been nominated for an Oscar for her role in 2017's "Lady Bird," but she's best known for playing in period dramas. That, and for having a ridiculously difficult name to nail down.
Pronunciation: SUR-shuh ROH-nin