From wannabe YouTube stars belting out covers of Beyoncé's top hits in the comfort of their bedroom to snagging roles on "Grown-ish" and landing a deal with Queen Bey's own label, Parkwood Entertainment, sisters Chloe and Halle Bailey have yet to catch an L on their climb to the top. A far cry from their debut cameo appearance in Beyoncé's 2016 "Lemonade" visual, Chloe x Halle have proven their merit as a stand-alone sibling duo by dropping their fire debut album, "The Kids Are Alright."
WHAT IN THE WORLD
our album is out!!!
our album is out!!!
👽 https://t.co/NnKGMJQ38O pic.twitter.com/FHklybDhEm

— chloe x halle (@chloexhalle) March 23, 2018
With dreamy, R&B-tinged vocals wrapped around pulsing drum beats and sleek production, "The Kids Are Alright" is an impressive first studio effort that makes Chloe x Halle's Beyoncé-backed thrust into the limelight seem like a natural first step in their budding careers.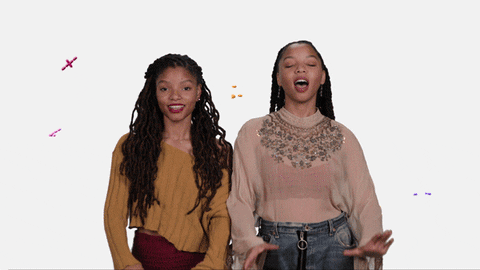 Speaking to Vulture, the sibling duo revealed just how grateful they were to have the weight of the "Single Ladies" singer behind their debut.
"Beyoncé has always encouraged us to trust our intuition," the sisters agreed. "I'm so grateful because some artists are not able to do that, but we are and it means the world to us."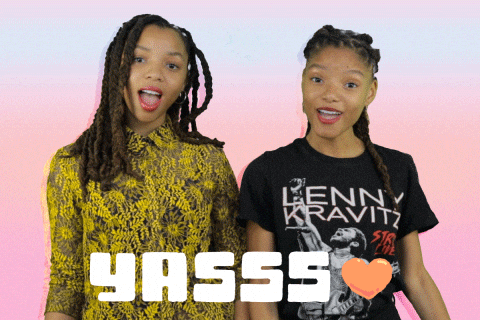 Continuing their praise for the leader of the #BeyHive, Chloe x Halle revealed that after the album got the go-ahead from Sasha Fierce, the sure-to-come social media trolls no longer held any power over their own perception of the album's success.
"She said she loved it!" said 19-year-old Chloe Bailey. "And I'm just so happy because if I know Beyoncé loved it, then that's the only stamp of approval I need, except for my parents and little brother. It even made my heart warm when she said she loved the short film. We like making her proud."
Listen to "The Kids Are Alright" below and decide for yourself — will you vibe with Chloe x Halle's fresh spin on contemporary R&B or go against Queen Bey herself?