Cole Sprouse is not your average child star. Following his successful, six-year stint on "The Suite Life of Zack & Cody" and its spinoff series "The Suite Life on Deck" alongside twin brother Dylan, the 25-year-old actor found himself in desperate need of a break from living in the public eye.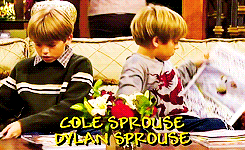 While the heartthrob did return to the entertainment industry to star in the mega-popular teen drama series "Riverdale," Sprouse admitted that his years-long attempt to fade into obscurity was vital for his mental health. Featured as one of the four cover stars for ASOS magazine's special spring issue, Sprouse opened up about the long-lasting consequences of being thrust into fame at such an early age.
New Cover and story for @ASOS mag. Sell some lemonade, earn that cash, then spend it all on this issue. Send the magazine to your enemies, send the magazine to your friends, fold me up into origami swans, doesn't matter cause it's too late, you contributed to capitalism~ pic.twitter.com/7AKkybc11e

— Cole M. Sprouse (@colesprouse) February 22, 2018
"I started in this industry, on this huge platform that oftentimes psychologically disrupts many of the children that come out of it," he revealed. "As a teenager, I had horrifying social anxiety. I was home schooled, raised in a sound stage, I had absolutely no understanding of how to interact with people my own age. [Going to NYU] was terrifying, but I embraced it."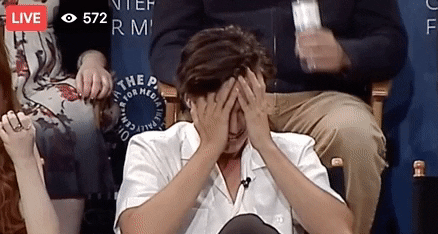 Thankfully, immersing himself into college life proved to be just the experience necessary for Sprouse to gain enough perspective to tackle his anxiety head-on.
"I don't have to deal with anxiety as much as I used to," he said."It's the scariest thing, but you have to look it right in the eye and understand it's not going anywhere. Once I found a confidence in myself and how I interacted with the world around me, all of a sudden, people weren't criticizing me the way they used to when I was consistently thinking about it."
Hungry for more Sprouse? Watch a behind-the-scenes video from the shoot below:
Introducing the fourth and final #ASOSMagazine cover star, Riverdale's Cole Sprouse (@colesprouse)

To celebrate our 100th issue, the magazine is now available on ASOS for the first time ever 🔎 1271198 pic.twitter.com/kjqXgYGSZG

— ASOS (@ASOS) February 23, 2018