Despite the fact that I am now a certified #Bhaddie who turns up to all of Danielle Bregoli aka Bhad Bhabie's fire singles, admittedly, I was at one time uncomfortable with the teen's claim to fame. Needlessly flexing on "Dr. Phil" with oversized hoop earrings, pencil-thin eyebrows, and a speaking voice that made her sound like she had a mouthful of marbles, I, like most others, was eager to see the "cash me ousside" girl fade into obscurity.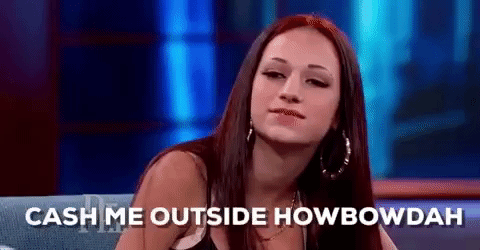 However, I quickly became a begrudging fan of the 15-year-old after she dropped her first single, "These Heaux," back in 2017. Since then, the Atlantic-signed rapper has slowly transformed her image from a troubled teen with a chip on her shoulder into an HBIC who doesn't take s— from anyone, let alone her millions of adult haters.
Don't judge people by the mistakes they make, but rather by how they fix them…….hoe

— #GUCCiFLipFlops (@BhadBhabie) May 23, 2018
Surprising the world and proving her status as a hip-hop heavyweight with each subsequent track release, Bhad Bhabie is the real deal in an industry full of wannabes and clout chasers.
Danielle Bregoli aka Bhad Bhabie is a talented artist
Recently lighting up stages across the country on her North American #BhannedInTheUsa tour, Bregoli is rightfully pleased with how far she's come during her lightning-fast glow up.
Speaking to Billboard, Bregoli dished on just how quickly she was able to turn a concept and a barely built hook into a chart-topping bop that won the approval of fellow rappers like Lil Yachty and Rich The Kid.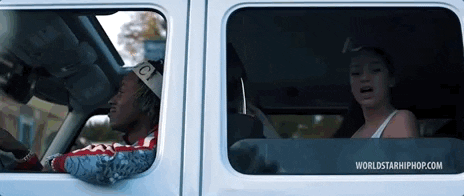 "I feel like it's like a turn-up song, a little bit. Just like in the car with your friends," said Bregoli of her "Gucci Flip Flops" single. "We made the hook and then we went and I did the verse. It didn't really take that much, I cut it really, really fast 'cause I really liked it, so I kinda just … figured out how I was gonna say it."
"I called Yachty, I was like, 'Hey, I wanna put you on this song,'" she continued.
"He went in and did his verse … I just wanna keep Yachty forever, just take him home with me."
Capable of cutting up a fire track in just a short studio session, it's clear that Bregoli has the staying power of a true star and is much more than just a flash-in-the-pan viral celebrity.