After writing for "30 Rock," earning a breakout performer of the year Comedy Award for his role on "Community," creating and starring in "Atlanta" and cultivating a successful music career as Childish Gambino, Donald Glover has good reason to be proud of himself. With multiple Emmy Awards, Golden Globe wins and even a Grammy under his belt, the multi-hyphenate star has proven that his creative ability is worth of recognition.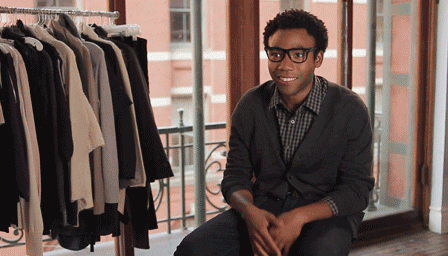 However, the "Redbone" hitmaker may have stepped too far out of his protective bubble of near-universal adoration by comparing himself to Tupac, the late rapper and icon who left behind a legacy that still inspires millions. Speaking to Esquire, Glover boldly labeled himself the "new Tupac."
"I know everybody likens themselves to Tupac a lot," Glover said. "I am the new Tupac in a strange way. I grew up similar. I didn't have a mom in the Black Panthers, but my parents were very pro-black. Also, my mom made me go to performing-arts high school. She was like, 'That's where you need to be.' Sometimes you have to play a role for people to understand you, even though you're far more complex than any of that. Sometimes it's really hard to simplify that so people can eat it."
Not surprisingly, Glover's comparison set Twitter on fire.
"I mean they both human beings but that's it," wrote one critic.
I mean they both human beings but that's it

— JelGlizzy (@JellyFlyAF) February 8, 2018
— stop playing it safe girl (@CamzsQuestions) February 7, 2018
Nobody is Tupac, except TUPAC pic.twitter.com/CPE4nPXjDk

— 🎯 GUN 🔫 (@sgun_e82) February 8, 2018
Drop a comment below if you think Glover's creative genius rivals that of the "All Eyez on Me" rapper.