Pusha T was definitely onto something when he entered a rap beef with Drake, guns blazing. Absolutely slaying on his diss track "The Story of Adidon," Pusha sent social media into a frenzy by introducing the world to Adonis, Drake's alleged love child.
Also finally finished that @PUSHA_T drake diss "the story of Adidon" and pusha slayed drake 💀🔥

— ruby 復讐 (@Raidiance__) June 6, 2018
"You are hiding a child, let that boy come home/Deadbeat mothaf—er playin' border patrol, ooh/Adonis is your son/And he deserves more than an Adidas press run, that's real," spit the "Mercy" rapper on the track, leaving the ball in Drizzy's court as to whether or not he would confirm or flat-out deny the scathing allegations.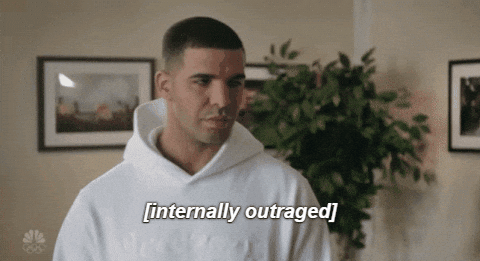 In response, Drake finally lifted the veil on the media blackout of his love child with the release of his latest studio album, "Scorpion."
Drake admits that he's a deadbeat dad
On his new track "March 14," Drizzy spits bars laced over a boom bap beat about failing to do right by the son that he has, until now, hidden from the world.
"I got an empty crib in my empty crib/I only met you one time, introduced you to Saint Nick/I think he musta brought you like 20 gifts," raps Drake, referencing the fact that he's only seen the son he shares with former porn star Sophie Brussaux ONE time.
While Drake stans are eager to defend their idol using the rapper's own lyrics as proof that his heart is in the right spot ("I wasn't hiding my son from the world/I was hiding the world from my son"), it's obvious that the Young Money rapper only included Adonis' "Scorpion" shoutouts as an afterthought.
Hey remember when Pusha T bodied Drake so hard he had to add a bunch of bars about his secret son to not look like a deadbeat dad #Scorpion

— I'm Gary (@noyokono) June 29, 2018
In his diss track, Pusha T called Drake out for his misuse of blackface AND his love child. Sadly, the "Emotionless" rapper only publicly responded to the controversial image and staunchly refused to comment on his role as an estranged father.
It says a lot that Drake is more concerned about clearing up the blackface photo controversy than the deadbeat dad one

— I'm Gary (@noyokono) May 31, 2018
Despite the fact that Drake has crafted his entire career around his sensitive image, emotion-packed bars, and far-reaching respect for women, I've never felt that the rapper's intentions synced up with his actions.
From shouldering his own parental baggage with his estranged father to hopping from one Hollywood A-list partner to another, Drake is obviously not in touch with the importance of responsible child rearing.