Drake has some explaining to do. After Pusha T accused the rapper of being a deadbeat dad on the diss track "The Story of Adidon," the 31-year-old's parenting skills have been the subject of great scrutiny from both his fans and his haters alike.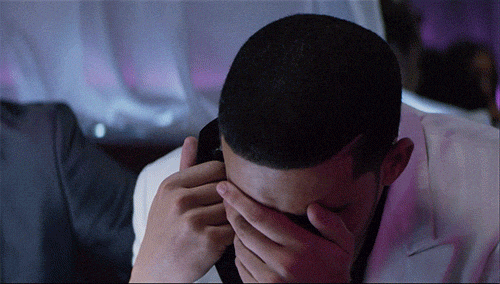 Explaining the reason why he kept his love child with adult film star Sophie Brussaux a secret from the press, Drizzy spit bars on the track "Emotionless" off his recently released studio album "Scorpion" in lieu of an official statement. "Look at the way we live/I wasn't hiding my kid from the world/I was hiding the world from my kid," rapped the Young Money artist.
"I'm not hiding my kid from the world,I'm hiding the world from my kid"
was a lamest excuse/lines so far in the world of hiphop

— De-Monsyter (@Monsyter) July 1, 2018
With that logic, now that baby Drake is out of the bag … doesn't it stand to reason that the headlines should be brimming with paparazzi shots of the rapper spending time with his only child?
Drake needs to be a father to his son
While I'm definitely not a die-hard fan of talk-show host Wendy Williams and her penchant for creating drama out of nothing, I agree with her recent push for Drake to step up to the plate and quit shirking his responsibilities.
"You know what Drake, focus on your new baby and that situation. Leave Serena alone!" said the host, referring to the "God's Plan" rapper choosing to watch his ex Serena Williams during a recent Wimbledon match instead of flying out to see his son.
With millions in the bank and some much-deserved free time following the release of "Scorpion," there is NO reason why Drizzy should be doing the most to keep his schedule full and family reunion-free.
When Drake said…nothing about his kid cuz he knocked up some random hoe and didn't want to be a dad. I felt that

— Miggy Mesi (@MiniMcMesi) July 11, 2018
Drizzy's line about hiding his kid from the world wasn't in reference to shielding his son from the toxic aspects of celebrity culture … it was about not wanting to deal with the consequences of an unwanted pregnancy from a random hookup.