There's no denying that pop star Taylor Swift has earned her "Reputation" for being the best in the biz when it comes to holding grudges (just ask Katy Perry). Following the precedent set by their chart-topping leader when it comes to striking down haters, the Taylor Swift fan army once unholstered their Twitter fingers and set to work on an unlikely target–industry up-and-comer Dua Lipa.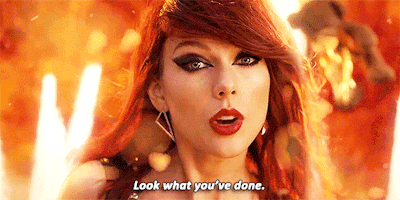 In a recent interview with Rolling Stone, Lipa revealed that once the #Swifties uncovered a 2016 video interview in which the "New Rules" hitmaker sided with Kanye West over T-Swift despite his infamous "I'ma let you finish, but…" feud-starter at the 2009 MTV Video Music Awards, all was lost.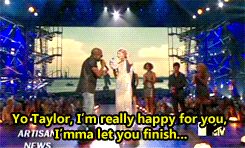 "I wasn't thinking about their beef," she said. "I was thinking about their music, and Taylor is amazing, but I'm such a hip-hop fan that I would probably choose Kanye over anyone."
"They were sending me snake emojis for, like, three days straight," she added. "They're like, 'I hope you die.' I'm like, 'Yo! I literally didn't say anything.' "
Notorious for their overzealous and borderline-fanatical defense of the "End Game" songstress, the Taylor Swift fan army is now facing serious backlash on Twitter for attacking hot-right-now Lipa.
"Swifties are now sending death threats to Dua Lipa because she said she likes Kanye's music," said one critic. "Taylor Swift has the most toxic fan base I've ever seen from any artist. This is sick."
https://twitter.com/_thats_a_bingo/status/968199163837124608
https://twitter.com/hijadedualipa/status/968203246308380672
Fresh off of nabbing two Brit Awards for British Female Solo Artist and British Breakthrough Act, it's clear that Lipa is thankfully unfazed by all of the online hate.