Famous YouTuber Gigi Gorgeous can't seem to stay out of the headlines lately, but for all of the wrong reasons.
The Canadian viral star and transgender activist is under social media fire for her most recent video depicting the drawbacks of being "forced" to wear clothes exclusively from big box retailer Walmart. Completely oblivious to the fact that a large percentage of her two million subscribers may be unable to purchase the YouTuber's coveted designer duds, Gigi Gorgeous made countless tone-deaf comments about the "disappointing" selections.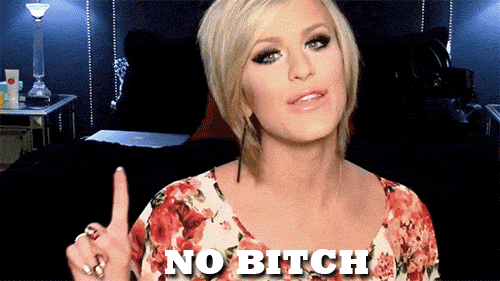 Noting that her channel has been all about the "gowns, glitz and glamor" recently, the social media celeb decided that the only way to dampen her obsession with high-end fashion was to slum it in the clothing aisles of Walmart. Styled as a fun "challenge," Gigi Gorgeous is facing some serious backlash for literally "trying on" the stress and restriction of budget shopping despite the fact that her net worth is a staggering $2 million.
https://www.instagram.com/p/BbH6pmJBG5I/?taken-by=gigigorgeous
The YouTuber joked that entering the retail giant was "traumatic," a scarring experience that justified the presence of crying babies in the video. Unimpressed with the variety of available outfits, the viral sensation sardonically quipped that "beggars can't be choosers" (because everyone who has the audacity to shop at Walmart is of course begging just to be clothed- seriously?!)
After trying on her selections, the 25-year-old loudly proclaimed that she had "hit rock bottom." Not surprisingly, her ignorant classification of all Walmart clothing as "challenging" to wear rubbed many of her subscribers the wrong way. Her followers expressed their displeasure on social media by calling out the video star for making a mockery of their everyday lives.
I know Gigi Gorgeous's video was suppose to be funny but to me it was a in bad taste. Walmart is all some people can afford like wtf…

— Rachel (@raetheforce) November 6, 2017
"I find this video also offensive. I shop at Walmart almost daily. Not because I'm poor but because they have everything I need in one place. I also live in a rural area and Walmart is pretty much my only option. Not only poor people shop at Walmart. Making this a challenge is poking fun at the people who shop there regardless of income. Some of us don't feel the need to spend $500 on a pair of pants or $300 on a top," commented one user on the Instagram Post created to promote the new content.
What do you think- was the video a fun-filled shopping trip or an excuse to ridicule those in a lower tax bracket? Watch the full clip below and decide: