At the start of what surely will be an epic feud between the fanbases of two titans of the teen celeb world, Grace VanderWaal called out Jacob Sartorius for all the 'Gram to see. The 13-year-old former "America's Got Talent" winner has been steady grindin' since her 2016 win, releasing an EP and a full-length album before announcing her first concert tour.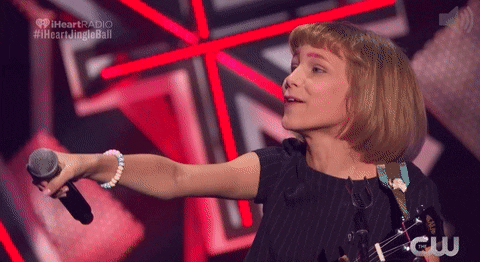 Crowned the "next Taylor Swift" by AGT judge Simon Cowell, VanderWaal has entered the scene with nothing but respect for the industry veterans who have commanded stages before her time– a reverence that she hates to see missing from other up-and-coming musicians.
So when Jacob Sartorius, a 15-year-old viral star that hit it big by posting lip syncing videos on Musical.ly exaggerated his journey to the top, VanderWaal clapped back in the comments.
https://www.instagram.com/p/Bb2gmbejCVc/?hl=en&taken-by=jacobsartorius
"Thankful. Just a kid out here working my butt off, so glad I have you guys with me," wrote Sartorius in an express his gratitude this holiday season. "I wouldn't be anywhere without you guys. Here's to 2018 being the biggest year yet!! Watch the full video – YouTube.com/jacobsartorius 🙏🏻❤️."
Without hesitation VanderWaal showed UP in the comments to school Sartorius about the meaning of hard work, and to drag the teen about his lip syncing, "manipulating" roots:
Grace VanderWaal did: THAT pic.twitter.com/jJ270rasKk

— su ✨ (@sudrated) December 2, 2017
"This is all out of respect. Please let me inform you on how woman and men have worked harder than you or I could ever imagine for 3 times our years. No internet, no Spotify, no nothing that makes it so easy to gain so many fans in such little time, just dedication and pure hard work just pushing and pushing to make their dreams happen," wrote VanderWaal in a well-worded commentary on the "overnight celebrity" phenomenon surrounding Internet culture.
"Lip syncing on an app and manipulating young girls feelings and hearts is NOT 'working your but off.' You seem like a very great kid with a bright future ahead, I'd hate to witness a bright soul be smothered by being unaware. PLEASE get or stay educated on those who came before you to understand and realize your blessings," she continued, before ending her message with a plea for Sartorius to "stay humble."
In response, VanderWaal's fans were quick to praise the "Moonlight" singer for preaching the truth:
Okay. WOW.
That was done with such grace, peace and understanding education > hate, what a wise wise person.

— emmy (@907bis) December 2, 2017
Queen Grace just dragged jacob out of his musically bubble😂😂😂😂😂

— Tea Time ☕ (@SpyMessy) December 2, 2017
While Sartorius' fanbase lashed out at the shade and referenced VanderWaal's use of YouTube to bolster her fame post-AGT:
jacob did nothing to grace, why the fuck she just start hating on him just because he's doing the things that he loves?! I didn't knew that doing the things that you love & try to make your dreams true was bad.

— manuela (@jvejacob) December 2, 2017
Uh yeah meanwhile little Grace is forgetting that she became famous through youtube and then a talent show. Jacob is a bit of a privileged shit but why is she being so extra, she could've just minded her own business.

— Bruncle is the new daddy / Josie ❄ (@Vesperjosie) December 2, 2017
Yikes. Though she may be little, she is fierce with her social media callouts.