Seemingly hellbent on digging their collective reputation even further into the ground, the eldest member of the Paul family finally broke his silence on the scandal surrounding his son's latest vlog. Without hesitation, Greg Paul defended his son Logan Paul amidst the monsoon of criticism and negative press that has shrouded the family since the 22-year-old's trip to Japan's Aokigahara forest. In a callous act of cruelty, Paul filmed himself standing next to the hanging body of a suicide victim while cracking jokes at the individual's expense.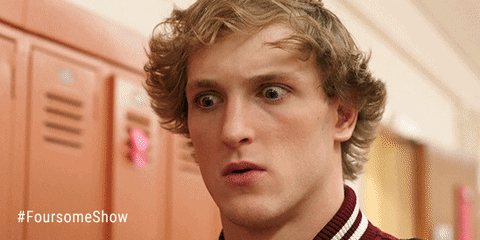 With nary a mention of his son Jake Paul's latest use of the n-word during a recently-surfaced freestyle, Greg Paul (AKA Vlog Dad) took to Twitter to announce both his unwavering support for his son and the staying power of the Paul family.
LOGAN WILL BE BACK!
SUPER FANS!!
BUS UPDATES!
MISTAKES!! We all screw up. It's a part of… https://t.co/q13HGusUAs

— Greg Paul (@gregpaul63) January 8, 2018
Uploading the video to his Instagram account, father Paul eagerly thanked the members of the #Logang who stood beside their leader despite the fact that he openly mocked, disrespected and profited off of a suicide victim.
"We all screw up," he captioned the post. "It's a part of life. Do I agree with everything my boys do. NO! Do I agree with some of the things my friends do? NO! Do they disagree with some things I do? YES!
Face it folks……. we all f— up at one time or another. That's life!! What we do with those mistakes, bad judgement or whatever term you give it , is what matters. I love my boys and I am sooo proud of them!!"
Brazenly tagging the post #TheRiseOfThePauls, he remarked on the "unbelievable" amount of love shown during Logan Paul's self-imposed vlogging hiatus. Brushing off those who have rightly criticized the social media star's harmful behavior, daddy Paul remarked that "If the haters knew how much love was out there… they'd shut their frigging mouths."
taking time to reflect
no vlog for now
see you soon

— Logan Paul (@LoganPaul) January 4, 2018
Diminishing his son's behavior even further by simply classifying his son's "suicide forest" vlog as a "bad mistake," it's clear that the eldest Paul is in denial regarding the impact of such a video aimed at the YouTube star's young fanbase.
Adressing the #Logang members who feared their leader's permanent departure from social media, he also added the reassurance that "Logan is coming back, that is definite."