Praise the #Jailey gods because Justin Bieber and Hailey Baldwin are now definitely an item.
After a fling dating back to 2015 that ended when Bieber reunited with his ever-present old flame and first love Selena Gomez, the "Sorry" singer and the model suffered a fracture in their relationship spanning from 2016 to 2018.
Jailey is better than Jelena

— elin (@festivebieber) January 4, 2016
"We went through a long period of time when we weren't friends. We didn't speak for quite some time and there was a lot of weirdness that went on," Baldwin admitted during a recent interview with The Sunday Times.
On the heels of Bieber's most recent breakup with Gomez, the two former flames have recently been pictured flaunting their rekindled romance on coast-to-coast PDA-heavy outings.
https://www.instagram.com/p/BkIRiElAggJ/?utm_source=ig_embed
While there's definitely no harm in hooking up with an ex for a fun, romantic diversion from the grind of the dating scene, it's NEVER a good idea to entertain the idea of marriage before the passion cools.
Hailey Baldwin wants to marry Justin Bieber
Apparently, I was 100 percent wrong in assuming that the Instagram "it" girl was the most levelheaded out of all the various Baldwins active in the entertainment industry. According to a source close to the model, Baldwin is itching to settle down with Bieber, pop music's resident bad boy and a serial cheater.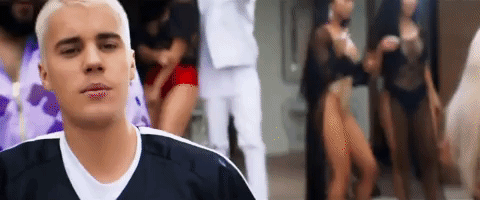 "Hailey is already dreaming of a fairy-tale wedding with Justin. She is envious of Ariana [Grande] and Pete [Davidson]'s quick romance, and now Hailey wants a ring too!" the insider revealed. "Hailey has loved Justin for a long time, and she feels like if Ariana and Pete can make up their minds quickly, then she and Justin can too. [She] thinks it is really romantic what Ariana's got, and she wants that kind of love with Justin too."
Hopefully, Baldwin doesn't completely lose her cool because of #GrandSon's recent whirlwind engagement, and she remembers that her current beau JUST ended his relationship with his longtime on-again, off-again girlfriend. There's absolutely NO indication that Bieber, a certified playboy, is looking to settle down with one woman anytime soon. If Baldwin pushes marriage, it will undoubtedly end in tears.