No, it's not a fever dream. The Son of Speidi™ is here, in all of his West Coast, frosted-tipped glory, and we're feeling some type of way about it.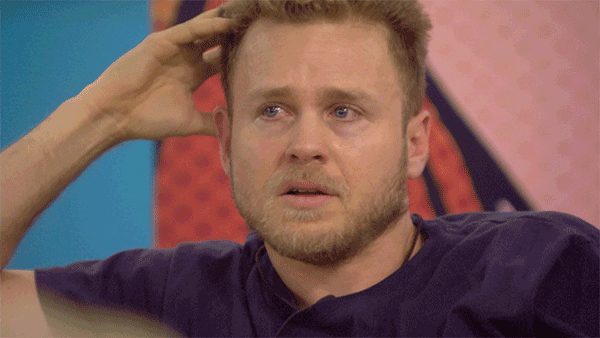 In their latest headline-grabbing pivot yet, Spencer Pratt and Heidi Montag have announced the next chapter in their pseudo-reality life (TBH, we lost track of what's real and what's fake after #HummingbirdHat2017) with the birth of their first son, Gunner Stone.
#Speidi, the reality couple whose pursuit of fame and crystal-squandered fortune that birthed a silicon spiral of Twitter rants and general insanity, has now culminated in the delivery of an actual human being. The lovebirds have been eager to drum up excitement for their son's arrival on Instagram, documenting everything from their sonogram appointments to snaps from their Hawaiian "babymoon."
https://www.instagram.com/p/BYFPndgj8i1/?hl=en&taken-by=heidipratt
While a rep for the Hills alums told Us Weekly, "Gunner was born at 3:06 p.m. He weighed in at 6 pounds, 12 ounces, and measured 19 inches long. He has blond hair and blue eyes. Heidi and Spencer are proud parents of a healthy baby boy as of this [October 1] afternoon," Spencer took to Twitter to share the news of the most "lit day of his life" with his 1 million followers.
GUNNER STONE

— Spencer Pratt (@spencerpratt) October 2, 2017
Spencer also revealed to The Sun that despite the fact that baby Gunner has barely opened his eyes, he already has a social media dynasty awaiting his (baby) Twitter fingers.
"He's a future reality star and a social media star," Spencer gushed. "My son has a new iPhone 8s – I actually unwrapped it and took it out of the box for him, it's set up already for when he's here. I didn't want him to have the iPhone X and get overwhelmed, I have the x though. So his is just an 8."
Setting the bar high for his son's future status Spencer added, "We've already locked in his Instagram, his Facebook, his Twitter, but he won't be making his debut on Instagram or Twitter – hopefully a tabloid cover, that's the dream."
Even if Gunner opts for a low-key life, #Speidi will still always be happy and famous.