Millie Bobby Brown is my absolute favorite starlet in young Hollywood. As the breakout star of Netflix's hit series "Stranger Things," Millie has won over the hearts of viewers and industry leaders (like Drake) alike with her relatable, down-to-earth personality and charming interview style. With such mass appeal, fans quickly became protective of the up-and-coming starlet when she decided to link up with controversial Musical.ly star Jacob Sartorius in early 2018.
Millie: Popular, Beautiful inside & outside , loving, caring, can sing, can dance, can act, fashion icon, role model, already won awards, motivational, down to earth, soft, funny, honest, loyal, has courage

Jacob: Sartorius

— ً (@cozyfinn) April 12, 2018
Proving that he truly is a scumbag unworthy of Millie's attention, Sartorius took to Snapchat to show just how he spends his free time.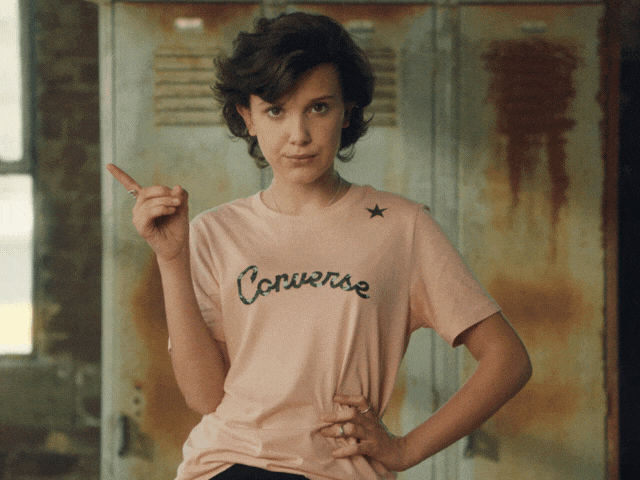 In an age when screenshots and receipts are everything, it's nearly unbelievable that Sartorius would be so brazen in his attempt to secure nude shots from a random fan on social media. Laughing in disbelief, the unnamed fan recorded the conversation with the "Sweatshirt" singer and posted the entire exchange on Twitter.
Jacob Sartorius asks girl for nudes on Snapchat & cheats on Millie bobby brown ?? #jacobsartorius #milliebobbybrown #jillie #snapchat #tristanthompspn pic.twitter.com/t51wrQZDZG

— Kylie Jenner (@Kylizzlenynizzl) April 12, 2018
Escalating his cheating behavior, Sartorius also hit up a female co-star and asked her for nude pictures. In an attempt to make the recipient of his creepy, thirsty snaps more at ease, Sartorius even claimed that he and Millie had broken up.
Jacob asking a girl he worked on a music video with (Morgan cryer) for nudes (PROOF!!!) #jacobsartorius #milliebobbybrown #exposed #tristanthompson pic.twitter.com/0NZMo9PnHa

— Kylie Jenner (@Kylizzlenynizzl) April 13, 2018
After the damning snaps went viral, Millie's response was rightfully swift and unforgiving. The teen actress quickly erased all trace of her former beau from her Instagram and unfollowed him as well. In contrast, Sartorius slid into an uncharacteristic social media silence.
Is this really the end of #Jillie? Will Sartorius be able to woo back his former girlfriend even though she is patently out of his league? Unfortunately, as both Millie and Sartorius have yet to respond to the rumors, we may never find out.
With proof that Sartorius is a cheating scumbag, I sincerely hope that Millie finally sees him for what he is — TRASH.
jacob sartorius cheated on millie bobbie brown all men are trash NEXT

— devin ⛓ (@ghostlydevin) April 13, 2018