While Millie Bobby Brown is definitely a certified #Mileven shipper regarding her famed on-screen romance, the "Stranger Things" starlet only has eyes for singer Jacob Sartorius when it comes to her IRL love life. After a short period of teenage Internet drama featuring some serious social media shade, Millie finally pulled the trigger on Sartorius' open flirtation and catapulted their romance to the Twitter-official stage.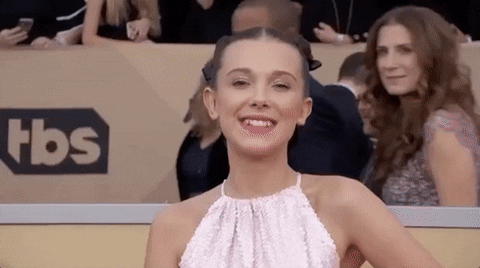 Taking a cue from his hit single, fans knew things were getting serious between the two celebs when Sartorius lent Millie his sweatshirt to keep dry from the rain when she popped up at several dates of his "Left Me Hangin'" Tour. Following the clothes swap, Sartorius and Millie ramped up the romance intensity once more for a Valentine's Day filled with both PDA and surprise on-stage gift exchanges.
MILLIE CAME ON AND THEY BROUGHT OUT VALENTINES GIFTS FOR JACOB OMG HES SO HAPPY @jacobsartorius pic.twitter.com/pOOYOlSCau

— Relatable Riley ♨️ WDW (@gottasweetlife) February 15, 2018
Not to be outdone, Satorius took to Instagram to post a heartfelt tribute to his lady love alongside a picture of the two sharing a cozy embrace in celebration of her birthday.
"Happy birthday to this beautiful girl, 14!!" wrote the 15-year-old "Hit or Miss" singer. "You're the funniest, most caring person in the entire world. I hope this year brings you lots of great memories and moments you remember forever. Can't wait to see you, I love you and miss you so much!! Everybody go wish this girl a happy birthday @milliebobbybrown ❤️."
With the oft-criticized age gap between the two young stars closing to just one year, (Millie was just 13 years old when she first linked up with Sartorius) we're hopeful that #Jillie will continue setting some serious #CoupleGoals in the years to come.