In the current wave of SoundCloud rappers sweeping social media with their less-than-stellar face tats and stacks of prescription drugs, Jaden Smith stands out as a breath of fresh air. Admittedly, I first thought that the golden child of A-list superstars Will Smith and Jada Pinkett Smith was little more than another entitled Hollywood rich kid. Assuming that he was looking to cash in his famous name for an independent career in the entertainment industry, I ignored his first forays into the music world.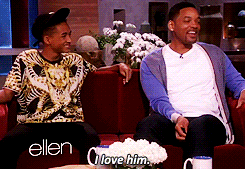 However, Smith couldn't be further from the stereotype of the silver-spoon-fed children of today's top stars. Aside from his intimate work with a number of reputable charities, the "Syre" star is also committed to making the world a better place through a number of environmental conservation projects.
Love how @officialjaden ended his speech about making a sustainable water bottle #PowerofYoungHollywood pic.twitter.com/nEcgC58oqP

— Carly Mallenbaum (@ThatGirlCarly) August 17, 2016
In addition to his philanthropy, the up-and-coming teen rapper cements his status as an "icon living" with genuine talent.
Jaden Smith is an icon
On the fifth single of his debut studio album "Syre," Smith proves once and for all that art really does imitate life. Rapping that he is "just an icon living," the 19-year-old clearly has no problem with flexing his potential on wax.
During a recent appearance on "The Tonight Show Starring Jimmy Fallon" to promote his current tour, Smith showed off his freestyle skills and silenced haters by proving that he has the raw ability to back up his celebrity status.
"People hit me on Twitter like, 'Jaden, you wildin" / Let me talk my piece on 'Jimmy Fallon' / They hit up me up on the 'Gram like, 'Jaden you stylin"/ You ain't know my swag was on 1,000?"
With the freestyle skills, Michael Jackson-esque onstage dance moves, and stream count to back up his bars, it's clear that Smith meant what he said when he told the world he was icon.
In a world of 6ix 9ines and Fat Nicks, it's nice to know that Jaden Smith is on the scene and here to stay.