The Team 10 house divided against itself cannot stand.
Notorious YouTuber Jake Paul's infamous social media incubator is now at the forefront of another well-publicized scandal. In a bombshell followup to the Martinez brothers previously released video declaring their departure from the group, the twins spared no detail in describing the toxic environment festering in the Team 10 house.
In their emotionally charged and vulnerable vlog, the Spanish duo allow no time for a warm up, starting the vid with an emphatic "OK, Jake. So, f— you!"
Text splashes across a black screen then announces that the YouTube sensations did not monetize this video tell-all, and that is certainly not a clickbait plea for more subscribers.
Emilio Martinez then outlined the reasons why the duo decided to split from the viral conglomerate, stating that the incessant bullying from Paul and his housemates was too much to bear. "Imagine you, little kid from Spain, or from another part of this world, you go to LA, you don't even talk English," he said. "You go to somewhere that no one talks Spanish or your language, and you see people in the house laughing, and you don't even know what they're talking about, then you find out they were talking bullshit about you, laughing at you, every single day."
Ouch.
Ivan, the other half of the #Martinator leadership then backed up his brother's claims, in: "Every single day. We used to love you, Jake, and we used to love Team 10. I went to sleep scared because I didn't know how I would wake up."
Jake Paul, now a veteran of dealing with bad PR quickly denounced the "shocking" claims on Twitter with a well-penned response:
In response to Emilio and Ivan's video: pic.twitter.com/pCEwH4I7ZW

— Team 10 (@Team10official) November 12, 2017
On his personal account, Paul then stated that he was "done being painted as the bad guy" and was eager to set his fans straight with the truth (and yes, he has receipts).
https://twitter.com/jakepaul/status/929909383638654981
I️m telling y'all… this came out of nowhere… for no reason…

Respond pls.. @imartinezp_ pic.twitter.com/JKpVbOCLRA

— Jake Paul (@jakepaul) November 13, 2017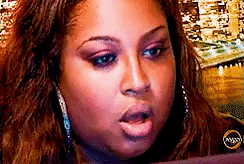 In another sledgehammer to the heart, Paul called out the brothers once more for using his name as a vehicle to garner more views/subscribers, stating that he was more than open to discussing the beef IRL.
Stop being immature & making "videos" so you can get views & "prove your point"

Talk to me like a man in person. We can fix this. Videos won't fix anything. Do you just want attention?! https://t.co/OoFSxbFlBn

— Jake Paul (@jakepaul) November 13, 2017
When it comes to the feud, Martinators were quick to publicly call out Jake Paul's history with bullying members of his social media family and to throw their full support to the twins.
https://twitter.com/LovingASavage/status/929277959764135936
Of course, the Jake Paulers then vehemently defended their blonde bro-king.
https://twitter.com/Nerdiegirl98/status/930078166747701248
While this back-and-forth Twitter war heats up, check back for more updates on the Paul/Martinez showdown and to see if the promised "video evidence" of JP's hurtful ways will ever be released.