Jake Paul, the younger brother of fellow YouTube star and professional douchebag Logan Paul, has proven once and for all that while cheaters may never prosper, assholes certainly do. Taking a break from dabbing on his haters and using his sexy AF girlfriend Erika Costell as clickbait for hormonal tweens in the thick of puberty, former Vine star Jake Paul has moved one step closer to fully embracing YouTube, the platform that boosted his viral fame into the mainstream.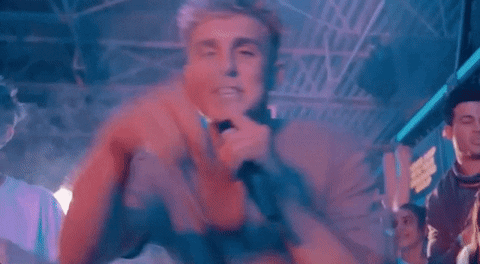 Proving that he truly DGAF about what anyone thinks of him as long as he can continue to secure the bag, Paul has taken his recent negative PR run in stride. As someone who uses the N-word freely and exploits the nearly naked body of his on-screen girlfriend, Paul has made it clear time and again that his rabid fan base of tween #JakePaulers will stop at nothing to propel their jockstrap of a leader to the top of the viral celebrity heap.
Recently under fire for flaws in censorship when it comes to policing their largest cash cows, YouTube showed millions of users worldwide that they are no better than Paul when it comes to pandering to the lowest level of content viewers.
"Last year, we engaged in early development deals with a handful of YouTube creators as part of our normal process to evaluate new creative ideas," said a YouTube spokeswoman confirming Paul's upcoming project, a talk show. Thankfully, the rep then added that the platform has yet to place a series order for what is sure to be a circle-jerk of frat boy attention-seeking stunts disguised as pranks.
OH SNAP https://t.co/rtNZGBY7RY

— Jake Paul (@jakepaul) March 30, 2018
In these dark times, the best we can do as a people is hope — hope that the train wreck that is sure to be Paul's talk show styled as a variety hour doesn't get picked up for a full series order.
At the very least, we can hope that with Jake Paul at the helm as the executive producer of the project, viewers won't be subjected to any shots of dead bodies.