It looks like online entertainer Jake Paul is taking a step back from the #Logang following his brother's streak of uploading ill-advised and controversial YouTube videos. After Logan Paul faced a wave of instant backlash for exploiting the pain of a suicide victim while vlogging in Japan's infamous Aokigahara forest, the viral star was forced into a brief hiatus while he waited for the video-sharing platform to determine exactly how they were going to punish one of their most successful content creators. Upon his widely-criticized return to the spotlight, it's clear that the actions of the eldest Paul brother have created lasting consequences for his entire family.
Sign the petition to get Logan Paul off YouTube, BC he doesn't deserve to be on it. First the Suicide Forest video, now he's tasering dead animals. His entire 'apology' was just BS to get ppl off his back. Grow up Logan. I already signed it❤ #loganpaul https://t.co/KpWPv8GllE

— Ashley Rose (@ItsAshleyRosee) February 9, 2018
Stopped by TMZ while passing through LAX, Jake Paul responded to the anti-Logan hate taking the Internet by storm by surprisingly standing behind YouTube's recent decision to suspend all advertising on his video channels.
Logan Paul's Brother, Jake Paul, Defends YouTube's Reaction to Controversy https://t.co/CxUWvOpiSI

— TMZ (@TMZ) February 14, 2018
"It feels like a lot but I think they know what's best for their platform," he said. "They've treated us amazing over the years and I think my brother needs to get better at determining what he should put in his videos or not when millions of kids are watching."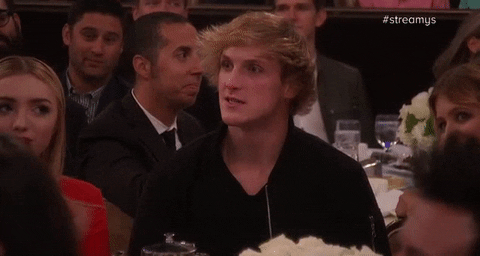 Backpedaling a bit, the leader of the #JakePaulers attempted to remind TMZ viewers that his brother is simply a good person who suffered a terrible lapse in judgement. "However, I do think Logan has good intentions and he's a good person…I'm his brother and I know him the most, so that's why I get where he's coming from. But I get it…YouTube has to protect their platform–he's just one creator on the platform, you know?"
Turning the focus of the interview on himself, Paul revealed that his brother's actions have directly impacted his own success as a viral celebrity.
"People lump us together," said Paul, after admitting that his brand plummeted in the aftermath of his brother's most recent "rat taser" controversy.
Drop a comment below if you're a #JakePauler or a member of the #Logang that disagrees with YouTube punishing their top money-makers.