Shocking millions of viewers worldwide, it was revealed during the latest episode of TLC's groundbreaking reality series "I Am Jazz" that television personality and LGBTQ activist Jazz Jennings may not be able to have gender confirmation surgery. Steadfast in her commitment to embrace life as her authentic self, the transgender teen has been very vocal about her intentions to have the life-changing procedure completed before she finishes high school. "I feel like this is the last step for me to complete who I am as a person," she revealed during an appearance on "Larry King Now." "I know I'm a girl, but this just confirms that. I'm ready."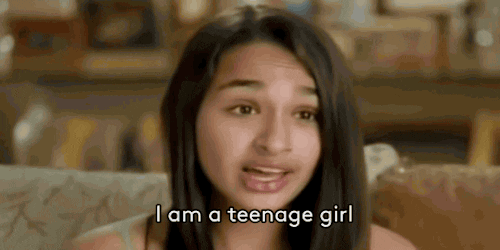 Following the recent premiere of the fourth season of "I Am Jazz," it became clear that the focus of the new episodes would be aimed at the teen's struggles with overeating and the subsequent delay of her gender confirmation surgery.
"I wanted to follow-up with you in person just because your surgery will be very difficult in terms of what even the most experienced surgeons have encountered," Jennings' doctor revealed to the teen and her family. "Not to bring up the bad news first, but you gained in your BMI — which is called body mass index — which basically looks at your weight compared to your height. If we're going to get a hospital to say, 'we're going to allow a surgery at age 17,' you're going to have to be at a lower BMI. Literally, they won't approve it if your BMI is one dot over. When it translates to pounds, it's about 30 pounds."
For Jazz, it's lose the weight or no surgery. #IAmJazz pic.twitter.com/jssZXNNJCb

— TLC Network (@TLC) January 10, 2018
In response, Jennings was completely dismayed over the possibility of such a lengthy delay. "The fact that I might not be able to get the surgery if I don't lose 30 pounds, I am absolutely horrified," she said. "I knew that my weight was a problem, but I didn't realize that it could affect something that I've been waiting for my entire life."
After the revealing episode was aired, the 17-year-old activist took to Twitter to stress the severity of the road block.
I need to lose 30 pounds to get the bottom surgery. I knew my weight gain was an issue, but I didn't realize it would affect something that I've wanted my entire life. This is serious.

— Jazz Jennings (@JazzJennings__) January 10, 2018
Be sure to follow Jennings' ongoing journey by watching "I Am Jazz" Tuesdays on TLC to see if she is finally able to receive her much-anticipated GCS.