Selena Gomez hasn't had the best luck lately. From battling serious health scares in 2017 to stepping out at the 2018 Met Gala flexing the spray tan from hell, Gomez is no stranger to the downsides of living life in the public eye. Recently, the "Wolves" singer split from her on-again, off-again boyfriend Justin Bieber only to watch him pop the question to former flame Hailey Baldwin months later.
we all have bad days but at least you aren't Selena Gomez having to watch Justin Bieber announce his love for Hailey Baldwin on every social media

— ledwards (@laurrennedwards) July 19, 2018
Now, desperately trying to escape from the Bieber x Baldwin love story that has captured the nation's attention, Gomez is VERY clear about the one thing she still wants from her ex-boyfriend.
Selena Gomez & Justin Bieber made me realized that second chance are given but if it's not meant to be, then it'll never be ☹

— L A N Y ⚘ (@BurabodMae) July 14, 2018
Justin Bieber needs to leave Selena Gomez alone
While most celebs want top-name designer duds and luxury foreign cars for their birthdays, Gomez simply longs for some f—ing peace and quiet.
"The one thing Selena hopes Justin will give her for her birthday this weekend is peace and quiet. She is finally in a good place, having really moved on from their relationship, so Selena kinda hopes Justin does not stir anything up with her by sending her a gift, flowers, or even trying to reach out with a phone call or text," said a source close to the pop star regarding her upcoming July 22 birthday.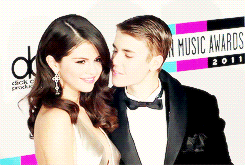 While some may view Gomez's determination to keep the Biebs out of her personal life as cold, I completely understand her desire to keep the past firmly in the past. Dealing with the public humiliation of her first real love moving on so soon after ending their romance for good is definitely not an easy task. For the soon-to-be 26-year-old to fully move on, the Biebs needs to leave her alone COMPLETELY.