Nearly five years after their forcible separation at a Munich airport, Justin Bieber's former pet monkey OG Mally is still recovering from living with the pop star.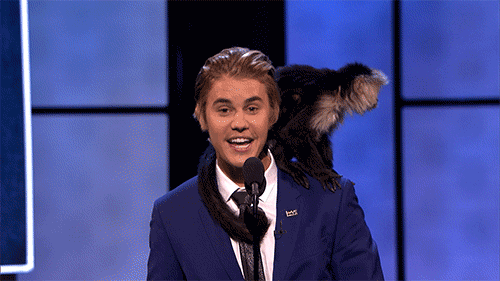 In 2013, the then-14-week-old endangered capuchin monkey was gifted to the Biebs by music producer Jamal "Mally Mall" Rashid in honor of the singer-songwriter's 19th birthday.
Not wanting to be separated from his new pet, Bieber loaded OG Mally on his jet to accompany him to the next stop on the European leg of his "Believe" tour. Unfortunately for the "Love Yourself" singer, the baby monkey was taken into custody at the Franz Josef Strauss airport in Munich by customs officers who instructed Bieber to show the documents needed to allow the entry of a live animal into the country.
Despite the fact that he still claims he in fact was in possession of OG Mally's required legal documents, Bieber's failure to deliver the necessary paperwork led to the monkey's quarantine and subsequent placement in the Germany's Serengeti Wildlife Park.
Despite the years of separation between the monkey and his former owner, it seems that OG Mally is still having a difficult time adjusting to life in captivity.
"He still has issues speaking the capuchin language," Asta Knoth, a representative from the zoo told Babe. "He still tries to imitate human speech. He sometimes makes weird scratchy sounds which are not typical for capuchins. That's why we think he still tries to talk to humans."
"It took a while for him to get there because he was taken away from his mother and natural family way too early," she continued. "He did not learn to be a monkey. Mally was frightened, he was alone, he was disoriented and we did not know how things would work out for him. He needed to be cared for constantly."
Guess it's too late now to say sorry, Bieber.