Justin Bieber's army of #Beliebers are out in full force again, dedicated to protecting their precious bedroom-eyed pop star at all costs. The legion of screaming fangirls who call the "Sorry" star their King are notoriously protective of the Biebs, wary of any woman he is linked to romantically.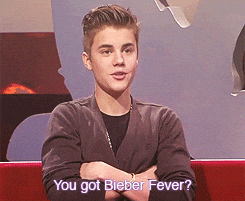 The reason behind the spontaneous hate directed at any of the superstar's love interests ranges from not "wanting to see him get hurt" to the delusional belief that they, one day will become the future Mrs. Bieber.
It was this negativity that led to the great #JustinDeactivatedParty of 2016, where the star deleted his IG account following a series of nasty comments aimed at his then-girlfriend Sofia Richie. "I'm gonna make my Instagram private if you guys don't stop the hate this is getting out of hand," he wrote. "If you guys are really fans you wouldn't be so mean to people that I like."
Now that Bieber is linked to actress Paola Paulin and the two are allegedly getting serious (she even got approval from his pastor-turned-life coach) Beliebers raged against the budding romance. Flooding Paulin's IG comments with snake emojis and slut-shaming comments, the star's obsessive fanbase made sure the actress knew what she was getting into with dating such a high profile celeb.
"I'm mad because my husband Justin is dating another girl. 😠 He is mine and I hate this girl," wrote a Bieber fan under Paulin's IG snapshot pictured above. Another fan went so far as to discredit anyone else's opinion but her own, as she had intimate knowledge of the singer's "inner heart."
"Obviously you don't know him personally. Well, I do," she wrote." I know what he feels in his heart 'cuz I am spiritually connected to him. I'm pretty sure you don't even know me or even Justin's inner heart."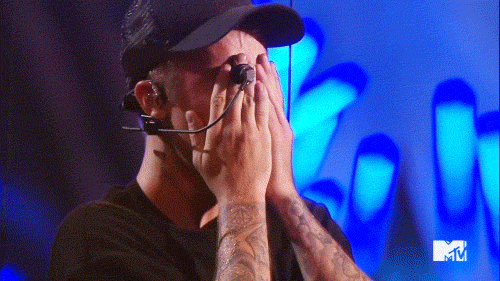 Slut-shaming is never acceptable, and it's shocking that so many young girls are eager to viciously attack any woman that is pictured with the heartthrob.
Here's to hoping the love story between Paulin and JBiebz can weather this emoji storm!