As a dedicated follower of all things related to the KarJenner empire of reality television, beauty products, and tight-fitting denim, I'm staunchly #TeamKhloe when it comes to Tristan Thompson's despicable cheating scandal. Worriedly watching from the sidelines as Koko uploads cryptic Instagram posts about forgiveness, finding peace, and shutting out the haters, I've been rooting for the youngest of the three Kardashian sisters to recover from her recent humiliation and heartbreak.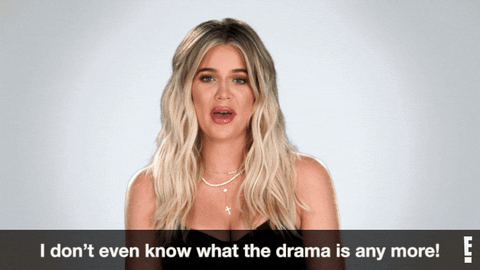 While I was undeniably happy to see Kim Kardashian blast Thompson during an appearance on "The Ellen DeGeneres Show" and call him out for his "f—ed up" behavior, I was definitely disappointed when the rest of the family failed to follow suit.
Thankfully, Kanye West stepped up to the plate and dragged his one-time future brother-in-law on wax for creepin' on his baby mama just days before she gave birth to daughter True.
Kanye West rapped about Tristan Thompson's cheating scandal
Nestled in a breathtaking Wyoming valley, West recently held an exclusive listening party for his recently released eighth studio album, "Ye." In the song "All Mine," Yeezy slams Thompson for using the internet to troll for mistresses, almost losing his woman in the process.
"All these thots on Christian Mingle that's what almost got Tristan single" #Ye pic.twitter.com/niyd8eO3nq

— Frankie (@frank1e_) June 1, 2018
"All these thots on Christian Mingle/Almost what got Tristan single/If you don't ball like him or Kobe/Guarantee that bitch gonna leave you," rapped West on the track.
Following West's recent headline-making behavior and controversial return to Twitter, it's definitely a relief to now have definitive proof that Yeezy hasn't lost his fire behind the mic. Thompson deserves a LOT more flak than Kanye's on-wax burn for what he put Kardashian through, but I'm proud of West for standing up for his family and what is right instead of taking the easy way out and staying silent.
Koko may have agreed to work things out with Thompson for the sake of keeping her little family together, but it's definitely going to be an uphill battle for the NBA center.